White printing for creatives
Print White on dark paper, textured media or transfer to textiles and more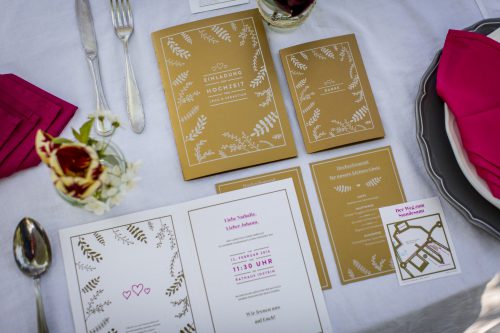 Ghost - A Versatile Printer for Every Occasion
You want outstanding stationery for your birthday party, wedding or anniversary? Make your designs become as special as the occasion. Design individual invitations, greeting cards and much more: your possibilities are endless! Print white designs on elegant high-quality cardboard, uncoated or glossy paper.
With Ghost White Toner you can print on all kinds of papers, even rough paper with a special tactile texture. Just insert the Ghost White Toner into your printer and everything displayed in black on your PC screen will be printed in white. You do not need special software. Use the software you are familiar with to create amazing designs for invitations, table decorations, wrappers, gift tags and much more.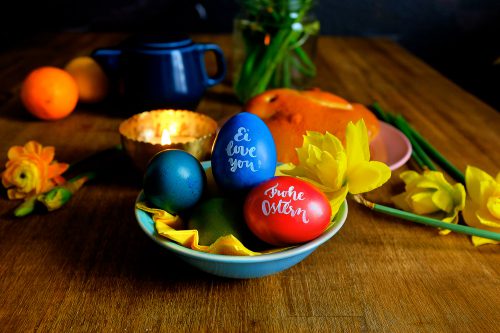 Scrapbooking, Craft Punching and Decopatch
Ghost is a team player. Combine white laser printing with other techniques like scrapbooking, craft punching or decopatch to give your crafts the X factor.
The prints do not have to dry, are rub resistant and resistant to water and solvents. Thus, they can be printed or painted over immediately.
Unleash you creativity and individualize your crafts with white designs on colored paper. Depending on the cartridge inserted, you can also print in black or color. Combine different colors and techniques and find your own individual style. Get inspired by our samples and surprise your friends, family and customers with outstanding and amazing crafts.
Enhance Your Crafts with Toner Transfer
Ghost White Toner can be transferred to all kinds of materials such as wood, metal, glass and ceramics. Even on plastic or fabrics like felt the results are amazing. All you need is a transfer press, or simply an iron, and transfer foil. Make sure you're working on a stable and even surface. Print a mirror image of your white design on a transfer foil; then transfer it to the desired item applying pressure and heat.
Make your crafts become a must-have!
If you sell your crafts on an online marketplace: stand out from the mass of sellers and offer your customers unique products. You can even apply designs in silver and gold using our metallic foils. Transfer your designs to wine bottles, candles and jars and create exclusive gifts. Or individualize shirts, sweaters and other garments in the blink of an eye. Welcome to the World of Ghost where everything is possible!
Find Ghost White Toner
Ghost White Toner is available for many laser printers - find yours:
Low Price

Get started with Ghost at an unbeatable low price. For less than € 300 you can start with white toner laser printing.

Unlimited Creativity

Be your own inspiration and create unique cards, packaging and gifts and outstanding crafts and products.

Versatility

Transfer Ghost White Toner to all kinds of materials such as wood, ceramics, glass and metal. Combine the Ghost technology with other techniques like decopatch, scrapbooking or pyrography.

Easy to Operate!

No special software required. Just insert the White Toner into your printer and everything displayed in black on your screen will be printed in white.

Innovative

Ghost is an innovative brand. We are determined to always provide our customers with creative products and ideas.

Media Choice

Choose from various media types suitable for laser printers.