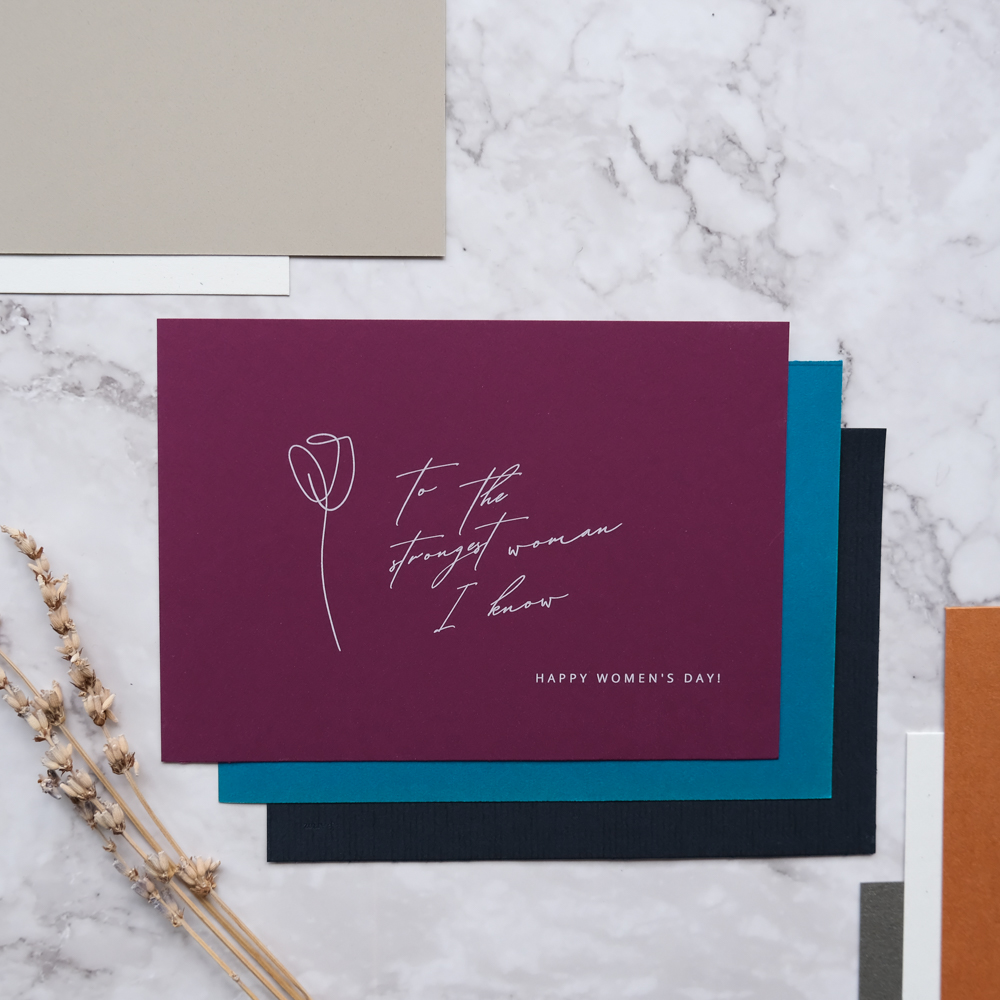 White printing for Studios, Designers and Agencies
Print White with your laserprinter and impress your customers with new ideas. White Toner on colored paper, textiles & much more!
Genuine White Toner made by Ghost!
Print labels, packaging and patterns in White
White printing on colored media has traditionally been reserved for professional screen and offset printing, but with Ghost White Toners you can easily do short-run white printing yourself with a laser printer. Creating samples and prototypes in White is often laborious and expensive, this is a thing of the past with Ghost!
With a Ghost Bundle you print with White Toner on colored, black or even transparent paper. You can use all papers suitable for laser printers. Printouts with Ghost White Toner have a great quality and are incredibly tactile. This makes it possible for the first time to produce inexpensive and precise White printed matter yourself. Of course, you can also print in color with the Ghost Bundle. Every motif and every font, which is displayed on your screen in black, will be printed in white, if the White Toner is inserted in your printer.
Your advantages with Ghost: Ideal for label design, packaging and prototypes.
Endless possibilities with Toner Transfer
Due to the possibility of Toner Transfer, it is possible to print on many different surfaces with Ghost. In addition to the Ghost White Toner, you need a transfer press and suitable Transfer Foils for the desired surface.
When printing on textiles, you simply print your motifs mirror-inverted on our A-foil, then connect it with the B-Paper Pro and transfer it to your desired textile. The motif is immediately cut out, and there's no need for tiresome cutting.
This technology also allows you to print on many different surfaces, such as wood, metal, textiles, glass, cardboard and much more. So you can create precise prototypes or even produce small runs directly. You can order the transfer presses and foils directly in our online store.
Your advantages with Ghost: Ideal for all who want to individualize textiles & more with white print.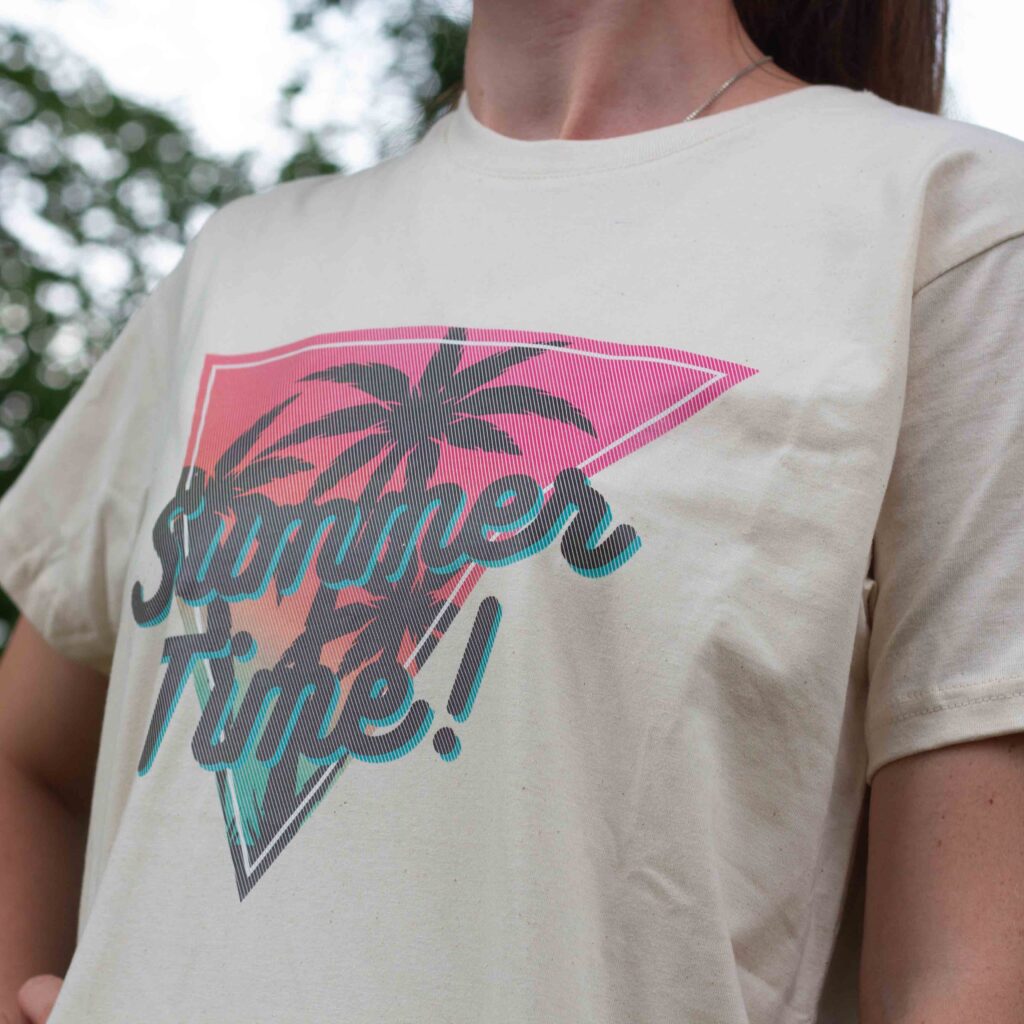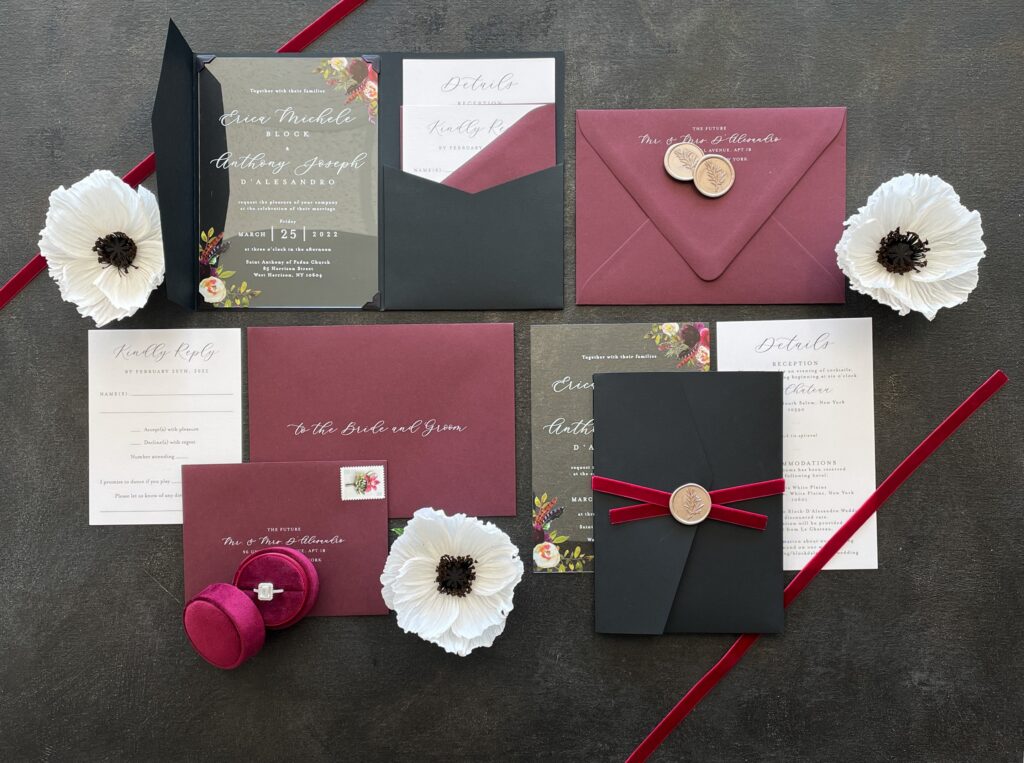 Fuel your creativity
With Ghost White Toner you can create your ideas freely and innovatively. Whether it's great cards, cover sheets, letterheads, or event invitations, it's all easy with Ghost. Delight your customers with new ideas in White on colored paper.
With Ghost White Toner you can give free rein to your creativity, extravagance also inspires your customers! Print extraordinary business cards, flyers and brochures in white and convince your customers of your creative and imaginative products.
With Ghost Pro, you can even print on paper & card stock up to 300 grams in CMYK+ White simultaneously and in high volume!
Your advantages with Ghost: Ideal for creative letterheads, cards and invitations of all kinds.
Ghost Bundles For Everything
Discover your creativity
Printing white on colored and black paper? Individual and innovative ideas can be easily realized with Ghost. Show off your ideas to their best advantage and get inspired by other enthusiastic customers in this video!
Ghost Transferfoils & Heat Presses
Find your suitable Ghost White Toner
– OR –
Just search for your printer and find the right toner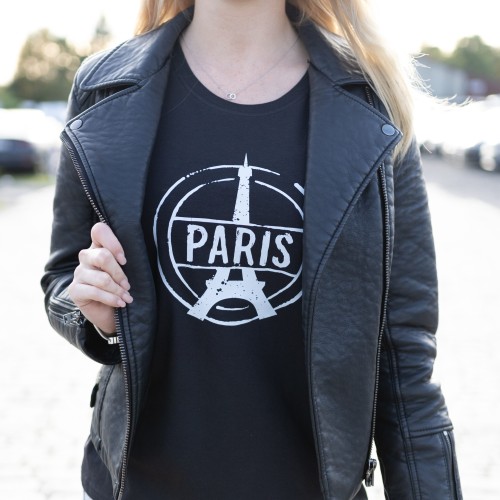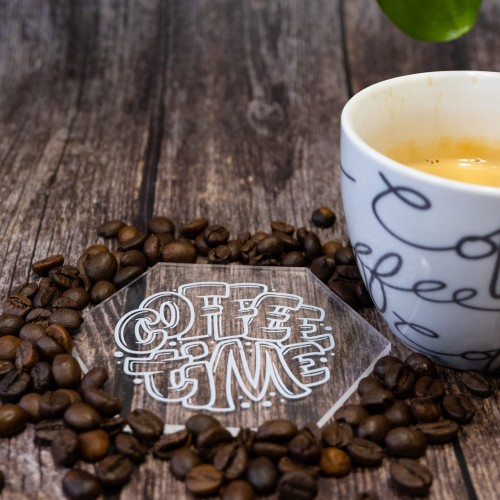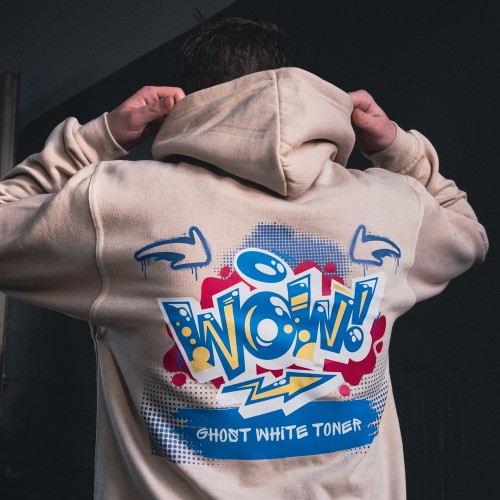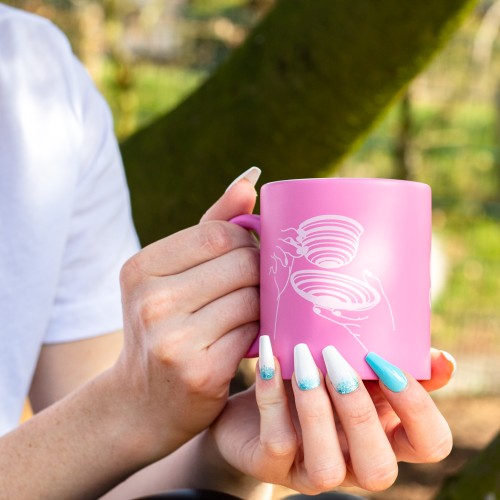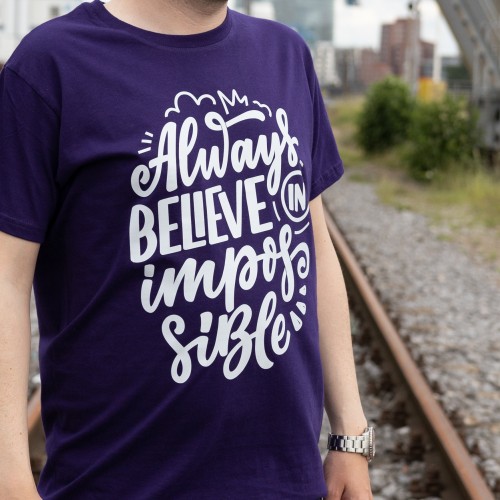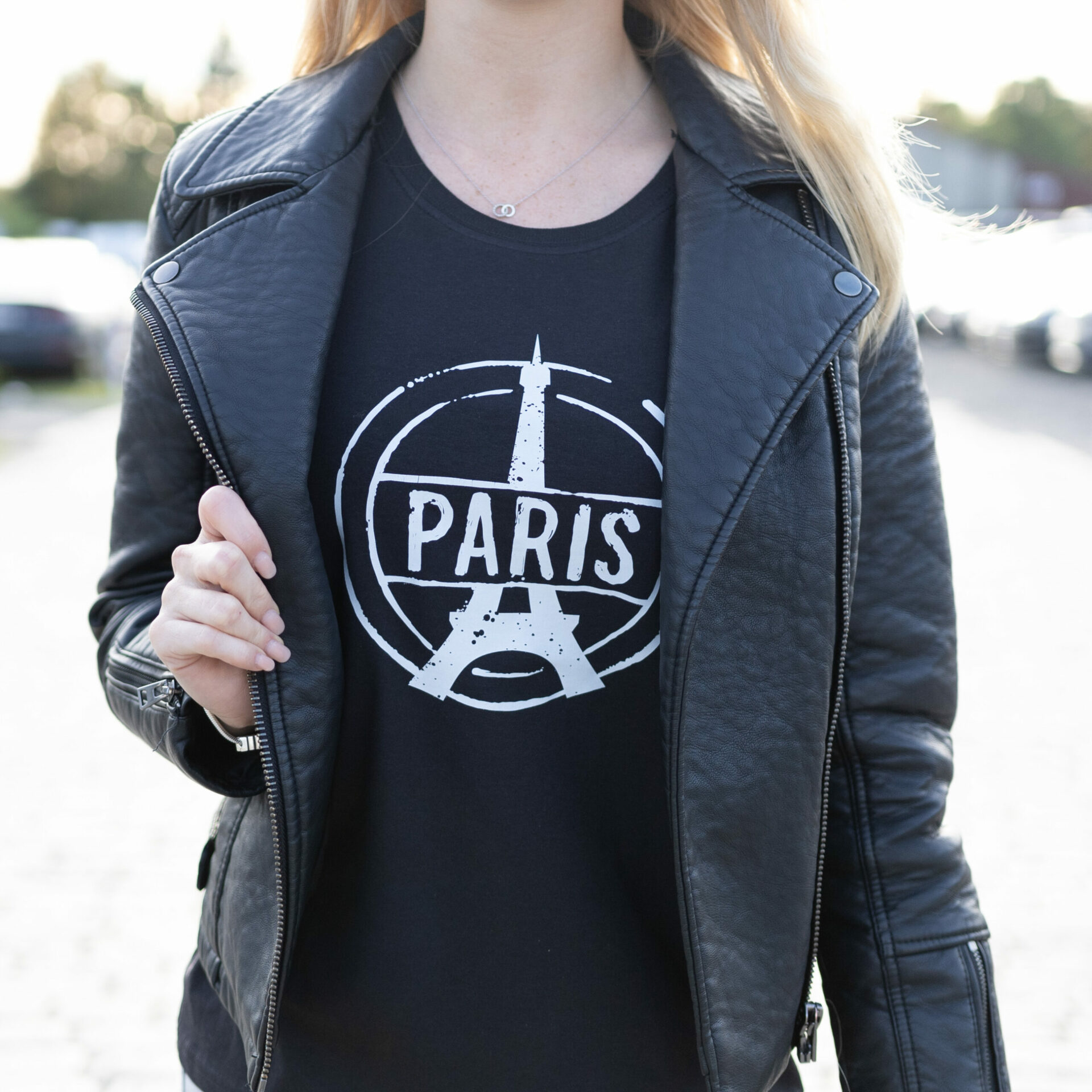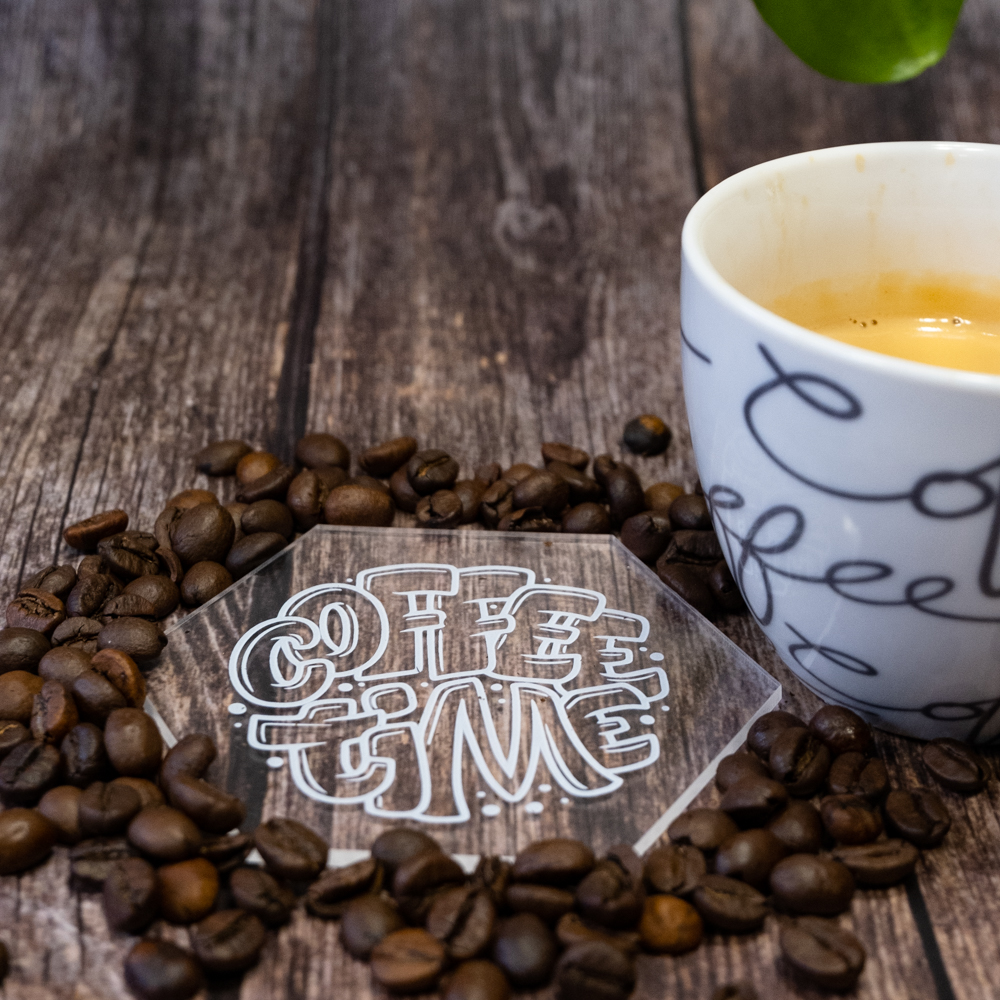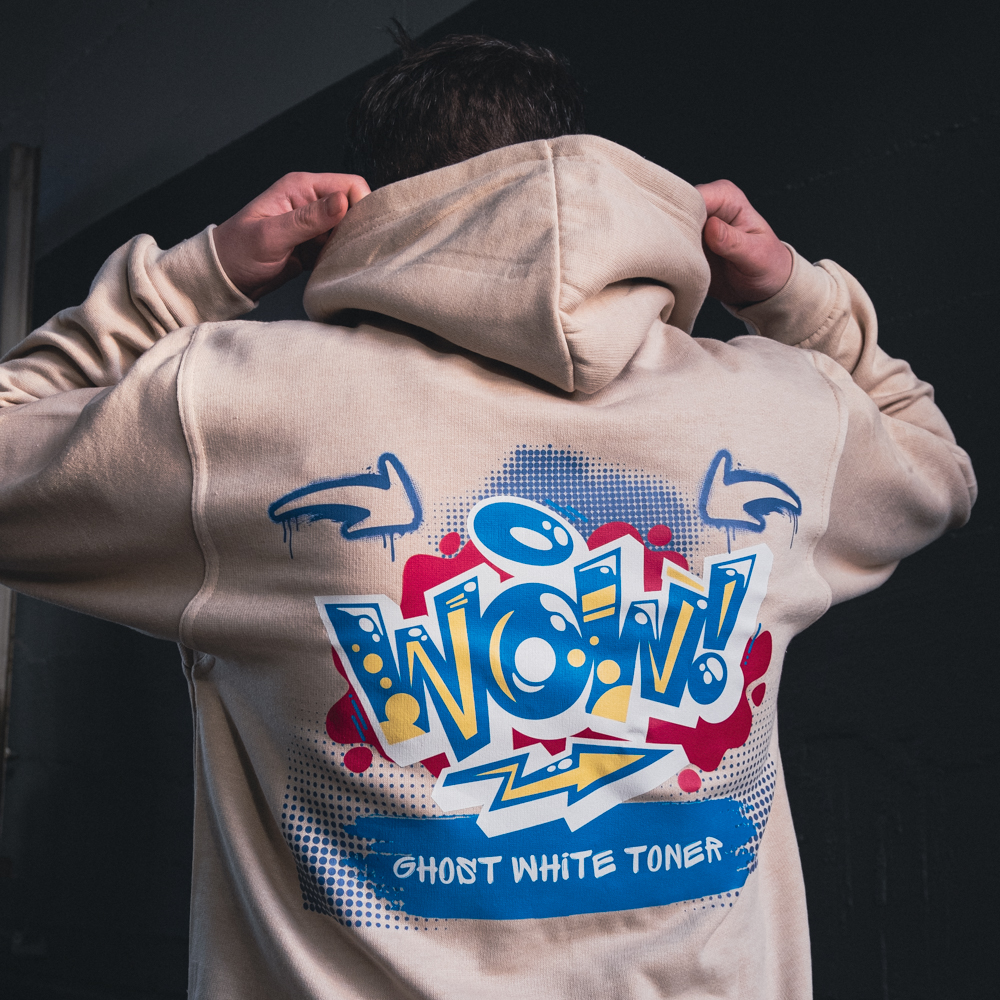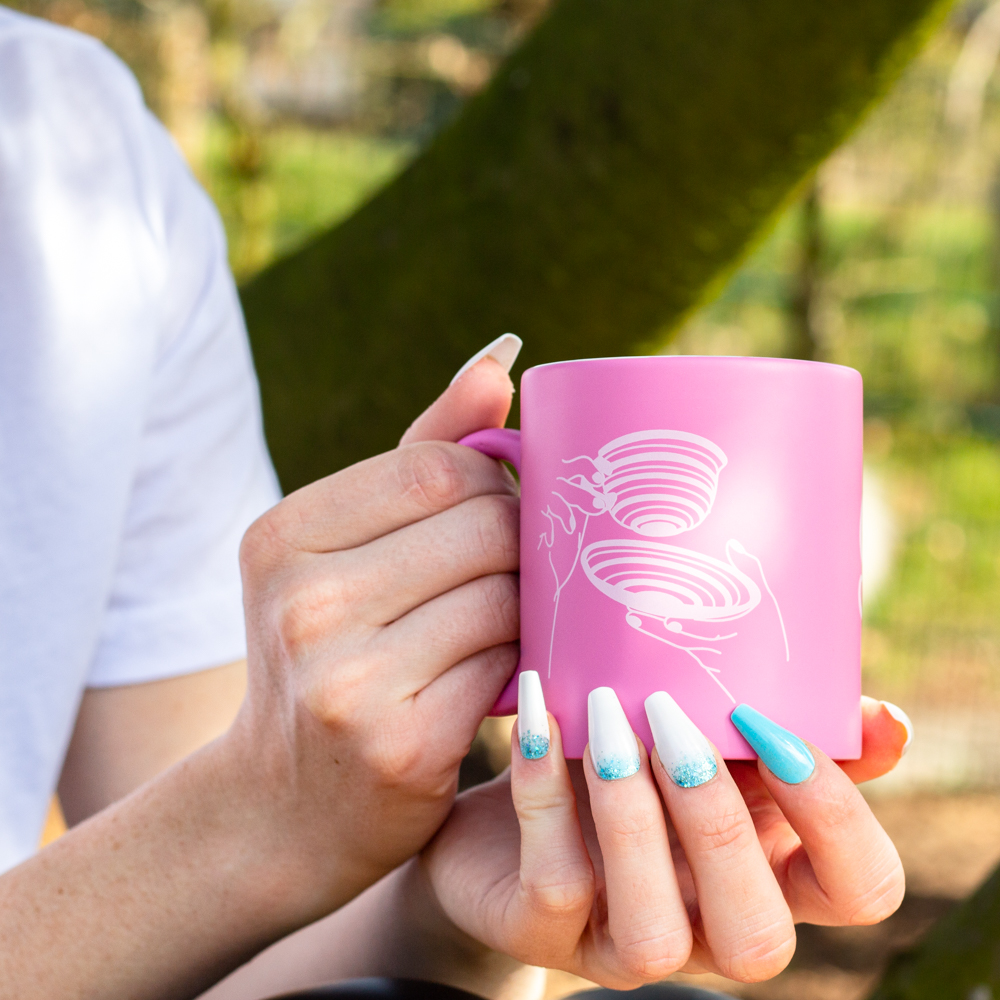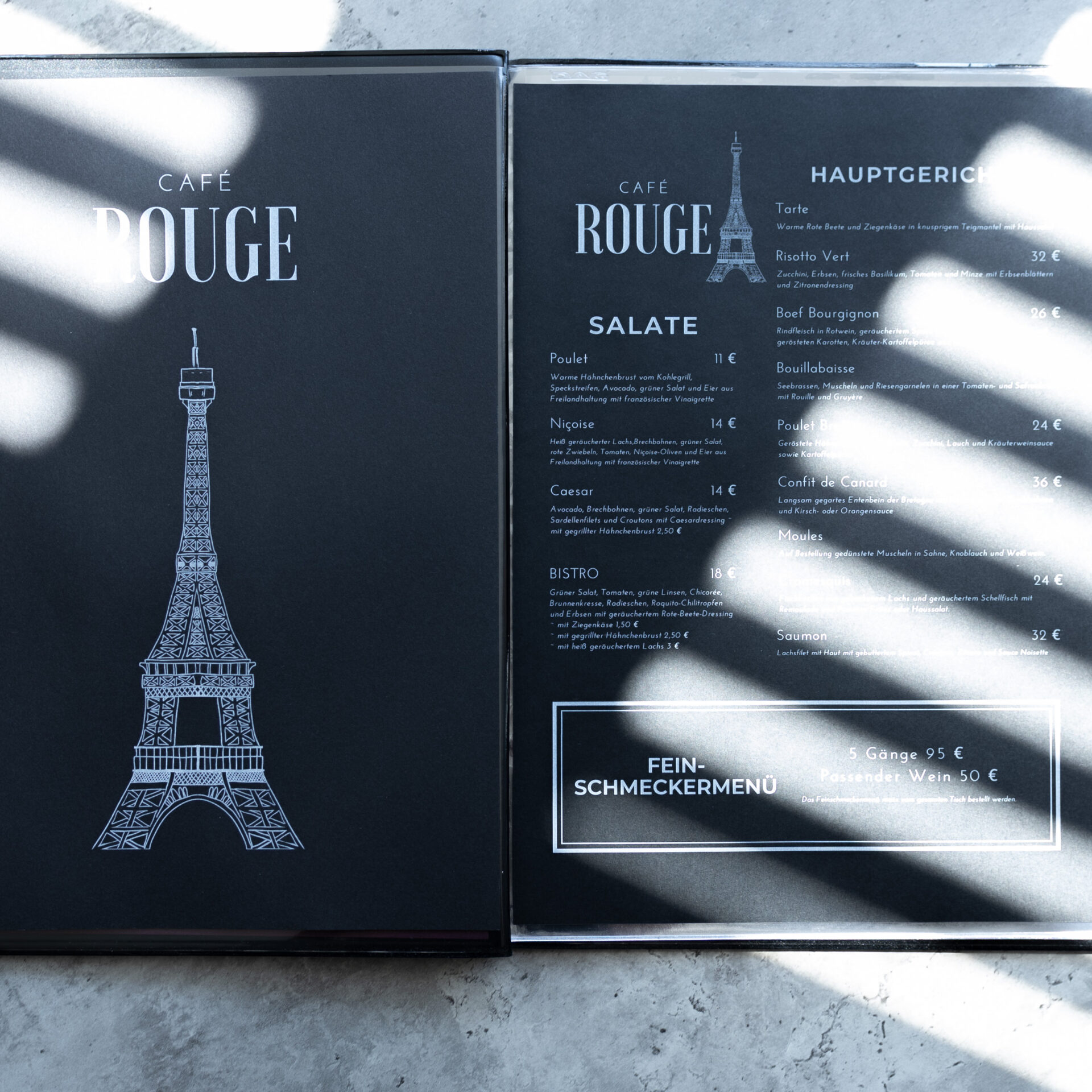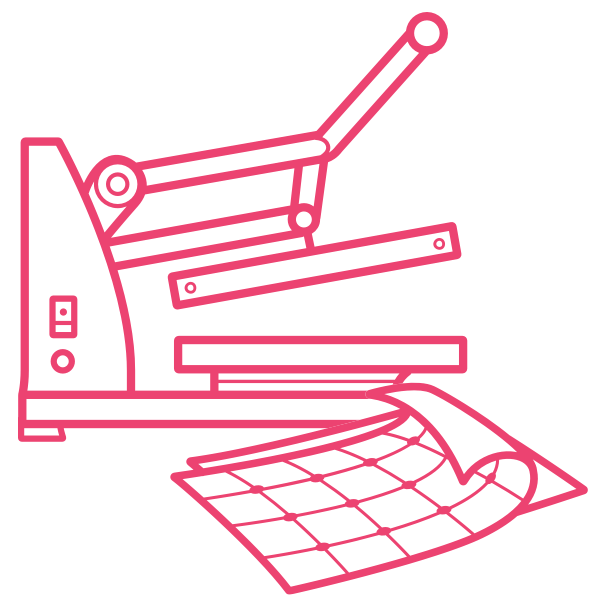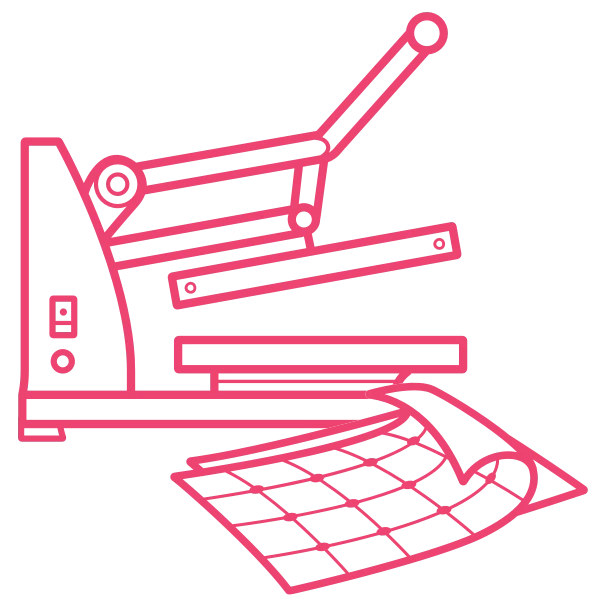 Print ideas in white easily by yourself
Ghost White Toner allows you to perfectly realize special wishes of your customers for different occasions, without much effort. With a Ghost Bundle including White Toner, personal guest cards, decorations and more for weddings, Christmas parties or company celebrations can be realized without any special knowledge.
Already with a low investment of less than 1000 Euro and low printing costs per page you can start with white printing – ideal for small businesses, self-employed & private persons.
There are no more waiting times and no slow communication with the printer. You can easily print the articles yourself in the quantity discussed. This does not require a complex and professional printing system or studies in graphic design.
White Toner Transfer is easy to learn and simple to implement in your everyday planning. Within minutes you can produce individualized invitations, glasses, shirts and more.
The advantages of Ghost White Toner printing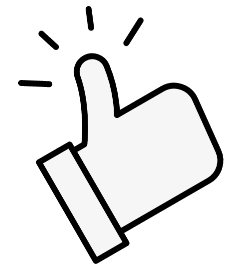 Insert Ghost White Toner and start printing
You don't need any special software for Ghost. Just create your file in your usual design software and export it as a PDF. If you want to print on colored paper or a Transfer Foil, replace the black cartridge in your laser printer with the white one. It can be a Ghost printer, but also many other laser printer models are suitable for this. Now print everything that is black on the screen in white. If you want to print on other materials, the Toner Transfer is suitable. For this you need a Transfer Press and Transfer Foils. You print the motif mirror-inverted on the Transfer Foil. With pressure and heat, it is then transferred to materials such as T-shirts, cardboard, ceramics, glass, fabric or wood.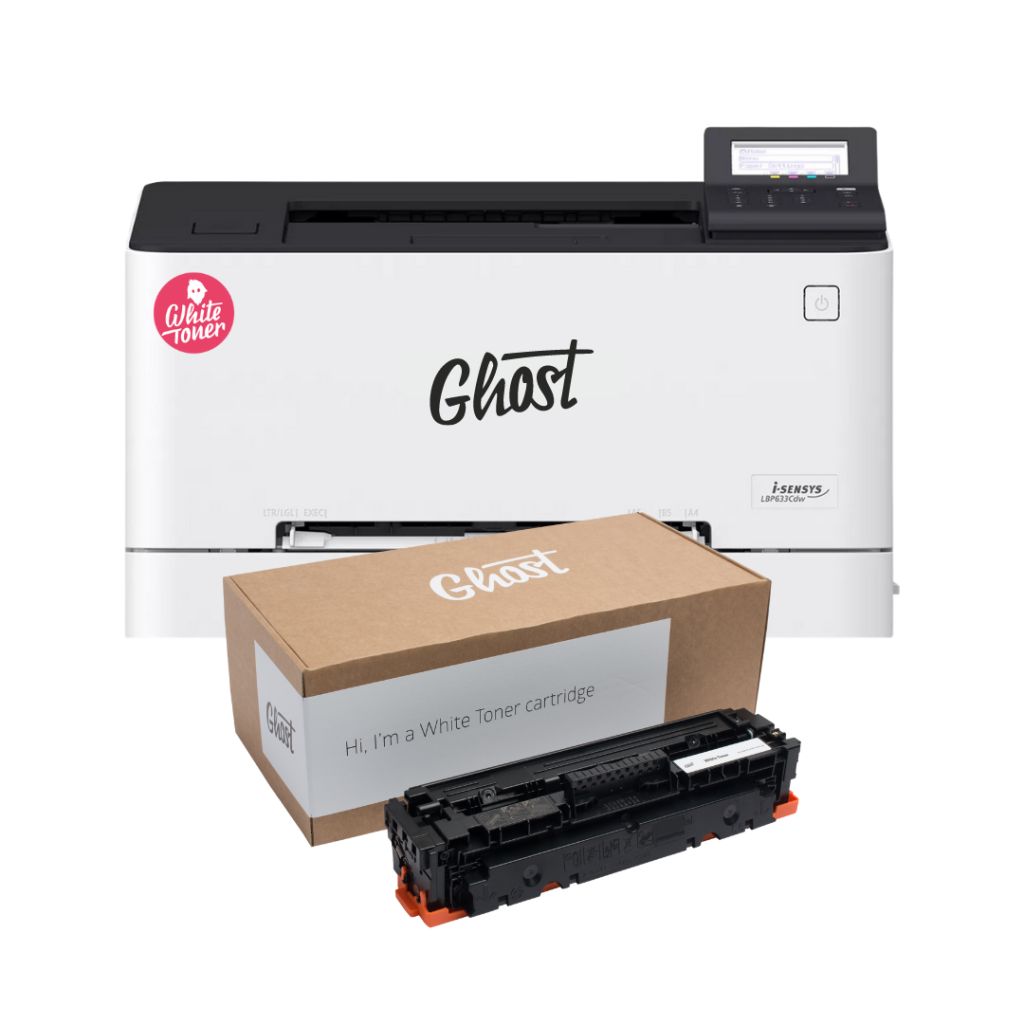 Do you have any questions?
Feel free to email us with your inquiry at [email protected] & watch our YouTube tutorials!