Für Textildesigner & Modeexperten
Mit Ghost begeisterst du Deine Kunden mit tollen Unikaten!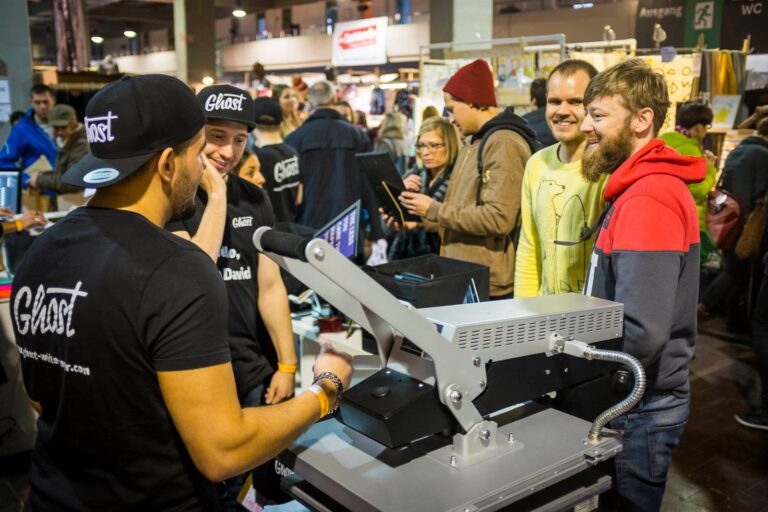 That's how you do it:
For transferring toner to fabrics, you need an A foil and the B paper. Create your designs with any software of your choice and print a mirror image of your design in white or any other color you like (CMYK) on the A foil. Preheat the transfer press. Place the B-paper with the coated side facing down on top of the A-foil. The A-foil must be placed on the lower plate of the transfer press.
The B-paper can be cut smaller to prevent the press from soiling.
Proceed according to our introduction and separate foil and paper after the pressing procedure. Then place the fabric on the press, position the design, cover the foil with a sheet of baking paper and press it again. And that's it. Let the fabric cool down, then remove the foil slowly and carefully. For achieving a higher washing resistance repeat the pressing procedure. We will provide you with a detailed instruction if requested.
Just give us a call or send us an email.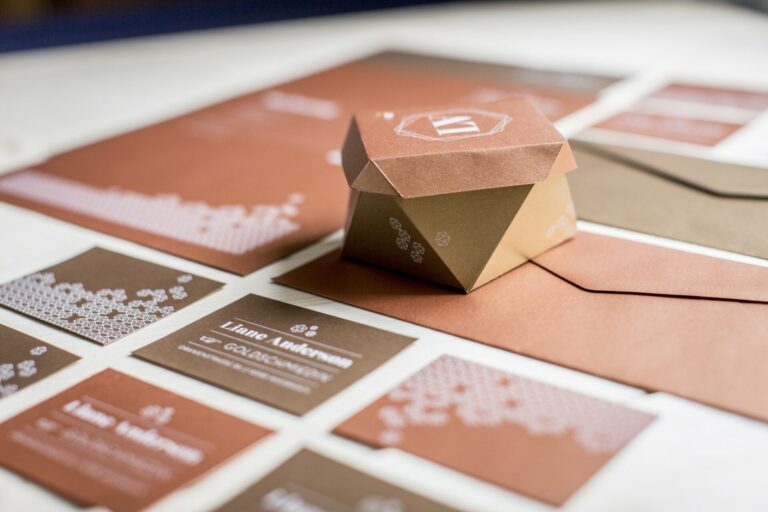 Quick and Easy
Ghost does not require any special software. Just use the software you are familiar with (e. g. InDesign) to create your designs. If the White Toner is inserted into your printer, everything displayed in black on your screen will be printed in white. Try out combining white toner with colored CMYK-prints: the results will be amazing. If you need technical support or for any other question, please give us a call, phone: +49 211-3706755; or send us an email: support-white-toner.com.
Get our Ghost Bundle and you have a cost-effective alternative to conventional methods like screen printing. Get started now with the Little Ghost Bundle, including: our Little Ghost (HP Laserjet Color 200 M251n, A4/Letter, A), the Ghost White Toner cartridge and one toner cartridge in cyan, magenta, yellow and black each. Additionally, the Little Ghost Bundle includes samples of our exclusive high-quality uncoated and colored papers in A4 (Letter, A). Enhance your designs for less than EUR 300.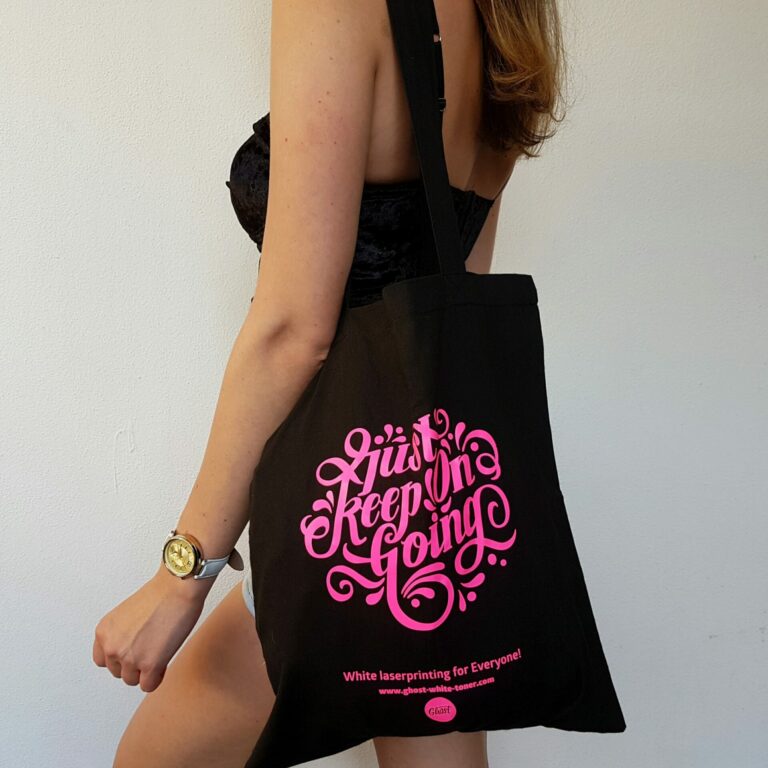 Great result guaranteed!
Unleash your creativity and print your white designs on colored and even black fabrics. Combine brilliant razor-sharp white prints with vibrant colors – and convince yourself of the amazing results: that's the Ghost effect. If you sell your crafts on an online marketplace: stand out from the mass of sellers and offer your customers unique products with white prints. All you need: a Ghost, a transfer press and transfer foil. You can get all the equipment in our online store.
Für Textildesigner & Modebegeisterte
Mit Ghost begeisterst du Deine Kunden mit tollen Unikaten!
Individual Designs

Create cool must-haves with the X factor

Expand Your Product Range

Shirts, sweater, leather jackets or bags, no matter what: with Ghost and our transfer foils and papers you can transfer your prints and designs to all kinds of different materials.

Amazing Results

With Ghost you get high-quality prints with a good resistance to washing

Fair & Easy

Low purchase price and easy to operate: that's Ghost!

No More Cutting Out Foil

The times of cutting out transfer foil are over. Get a Ghost and toner transfer will be easy like never before

Time Saving

Ghost makes it easy to produce quickly - that saves you time & money
With Ghost your creativity is unlimited. Ghost enabled us to speed up our manufacturing processs and we are now able to offer our customers a better service. We also design creative greeting cards and invitations with White Toner.

Doris, Bettina and Eva, store owners selling individual gifts
Melike Shop
These products might please you:
Our second starter package for high-quality white printing in A4. Now with integrated WiFi connection. The Bundle comprises: the printer, the Ghost White Toner cartridge as well as the original cartridges in black, cyan, magenta and yellow.

Flex Soft (No-cut) SAMPLE PACK PREMIUM

Flex Soft (no-cut) A-Foil is a colored transfer foil for applying colored prints to all kinds of materials. Our sample package PREMIUM contains everything you need to try out Flex Soft.

Professional transfer press from the French manufacturer SEFA. Perfect for middle to large scale productions. The Professional Transfer Press is a solid swing-arm transfer press which is easy to operate. Become a transfer-pro now!