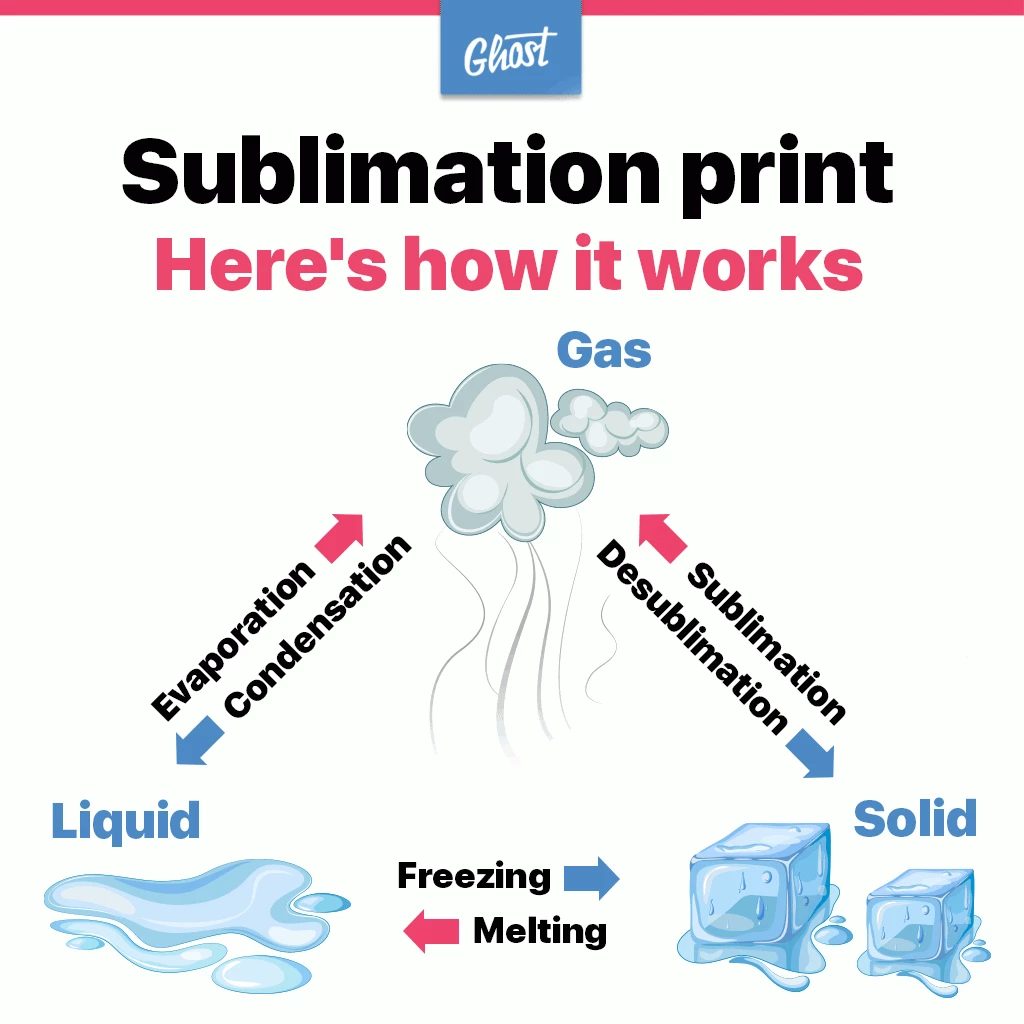 Sublimation printing
Sublimation printing is a special process for the transfer of motifs, lettering and photorealistic images onto various surfaces. Firstly, these surfaces must be made entirely or mainly of polyester. This means that clothing made of this material and mixed fabrics with a minimum of 80 percent are particularly suitable. In addition, many other materials and raw materials can be printed that have a polyester coating. Secondly, the background must be light, as the colour white cannot be displayed using this method. In sublimation, the ink is not applied to the fabric or substrate as in other processes but is literally evaporated. This has a very positive effect on colour fastness, feel and the overall result. Sublimation in the chemical sense means a direct transition of the ink from a solid to a gaseous state. Through this special transfer, the ink penetrates deep into the material, where it remains for a long time.
The process with ink cartridge or toner
The procedure for sublimation printing is as follows: In the case of an inkjet printer, a special sublimation ink is used to print the design on special sublimation paper or sublimation film. This ink allows to change directly from solid to gaseous state when heat and pressure are sufficient. Once the motif has been printed, it can be pressed onto the textile or a polyester-backed solid of various characteristics.
However, there is a similarly good, but much cheaper alternative with laser printers and toner cartridges instead of ink cartridges. In the toner cartridges there is a powder as a solid substance which is used for printing the motifs. Thanks to suitable sublimation toners, special sublimation paper is not necessary. With Ghost Sublime Toners, simple copy paper is sufficient for transfer, which otherwise runs off as described above. Ideal is the use of toners for the production of high or medium quantities, which allows the user to work flexibly and economically. The sublimation toner is particularly suitable for promotional items and vector graphics. In contrast, inkjet printers are superior in quality for single pieces and photorealistic representations.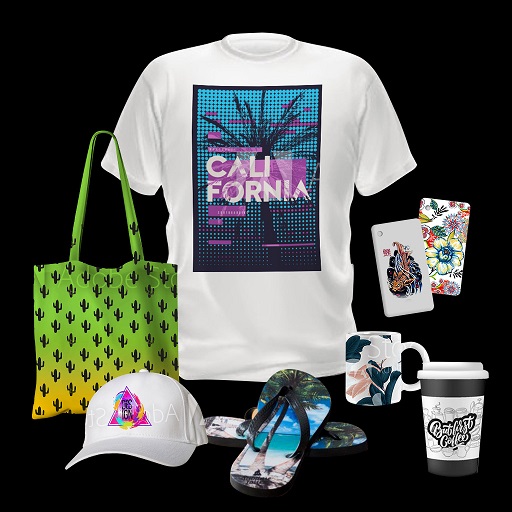 The manifold possibilities of sublimation printing
---
As already mentioned, polyester-backed substrates offer an enormous range of possibilities. The limitation to the material polyester or mixed fabric led to the production of several blanks which are equipped with the corresponding polyester coating. This means that, in addition to items of clothing such as T-shirts, hoodies or caps, numerous other objects made of the most diverse materials are also suitable as perfect advertising media.
Clay and ceramics, glass, metals, leather, felt and many other things can be produced blank with a polyester coating and can then be processed individually for third parties or for yourself. In this way, advertising materials can be produced in small, medium or even large quantities.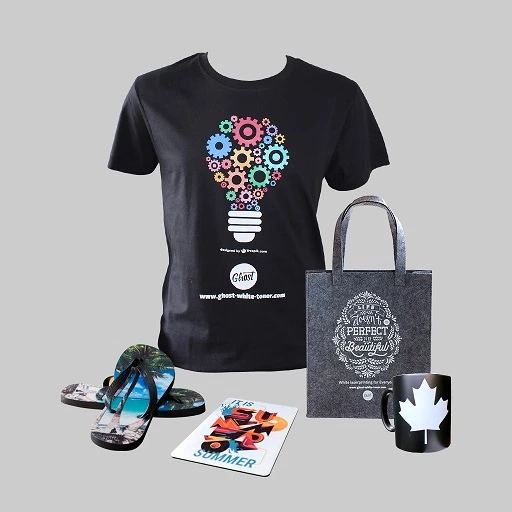 Example products
Polyester textiles/leather for:
– outerwear, swimwear
– towels, sports equipment, gym bag
– Wallets and various bags or backpacks
– shoes, scarves, curtains
Cardboard/paper, plastics with polyester coating:
– Fan articles, banners, stands, flags
– Crockery & cutlery, mugs, coasters, blankets
– Pendants, mobile phone cases, calendars
Metals:
– Jewellery of all kinds
– Medals, cups, plaques
– Signs, key rings
– USB sticks, toys
The choice of conceivable objects that can be embellished or individualized with sublimation printing is enormous. In the jewellery sector alone, there are numerous design possibilities from leather to plastics and metal with the appropriate coating. For banners, posters and large objects photorealistic images are ideal and come into their own best.
Gentle cleaning of garments with sublimation printing
Because the dye penetrates deep into the fabric, garments with sublimation printing have a longer lasting shine, are colourfast and feel much better. Since nothing adheres to the surface that has a different structure, not only the feeling is different. There is no danger of colour being worn away or even flaking off. It is evaporated and therefore even safe against sunlight, but should still be cared for properly for long preservation.
Washing up to 40 degrees Celsius is no problem. Here a rather mild detergent should be used and the respective garments should be turned inside out. This is the best way to let the pictures and motifs shine beautifully for a long time.