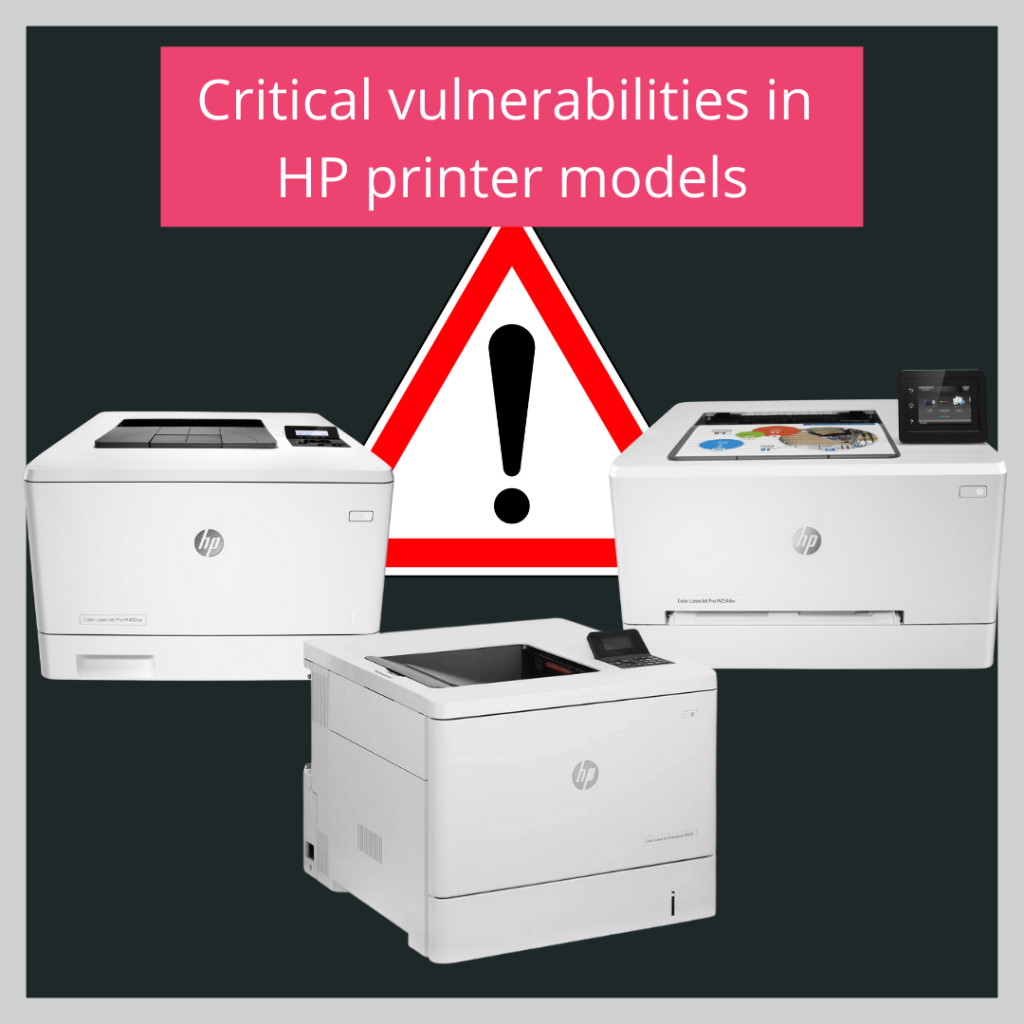 Critical vulnerabilities in HP printer models
Ghost offers white toner cartridges for many printers, allowing you to print in white on colored or black surfaces. With our various transfer methods, you can print on almost any surface with Ghost White Toner. Whether you want to print on black paper or a black t-shirt, Ghost White Toner makes it possible and opens new ways without limitations.
As Ghost is the only supplier offering white toner cartridges for HP printers, we would like to draw your attention to a news item from HP in this blog post.
HP is warning about a critical vulnerability in more than 200 printer models, three of which were rated "critical" and one of which was rated "high". Models from the LaserJet, OfficeJet, DeskJet, DesignJet, PageWide and Digital Sender series are affected by the four vulnerabilities.
In recent security alerts HPSBPI03780 and HPSBPI03781, HP summarized that printers may be vulnerable to:
Information disclosure
Denial of services
Remote code execution (RCE)
Buffer overflows when using Link-Local Multicast Name Resolution (LLMNR).
In the meantime, HP has released appropriate firmware updates for the printers and multifunction devices that address these critical vulnerabilities. Depending on the printer model, there is the option to completely disable the incorrectly implemented LLMNR protocol and/or download a corrected firmware. A list of affected HP products can be found in the two security alerts HPSBPI03780 and HPSBPI03781.
Ghost compatible printers
For Ghost compatible printers, we recommend disabling the incorrectly implemented LLMNR protocol and NOT performing a firmware update. In the past, we have found that updated firmware can cause chip problems with both original and Ghost toners.
How to disable LLMNR in the network settings can be found in the following links: