Speed up manufacturing with Ghost
In this blog post, we'll show you how to work faster & more efficiently when printing textiles with Ghost White Toner. Combine one step with several textiles at the same time and save time!
White Toner for everyone!
Ghost has developed a white toner that allows you to print in white. White printing opens up many possibilities. So does printing on dark mugs by yourself. You don't need much for this. Besides your normal home office laser printer, e.g. from Canon, HP or Oki, you only need our Ghost White Toner, the matching transfer foils and a mug press.
Depending on the heat press, place four or more printed A-sheets including the
B-paper on the preheated plate. Now press for 2 minutes at 160 degrees Celsius
and then peel off all the foils one by one evenly on the hot plate.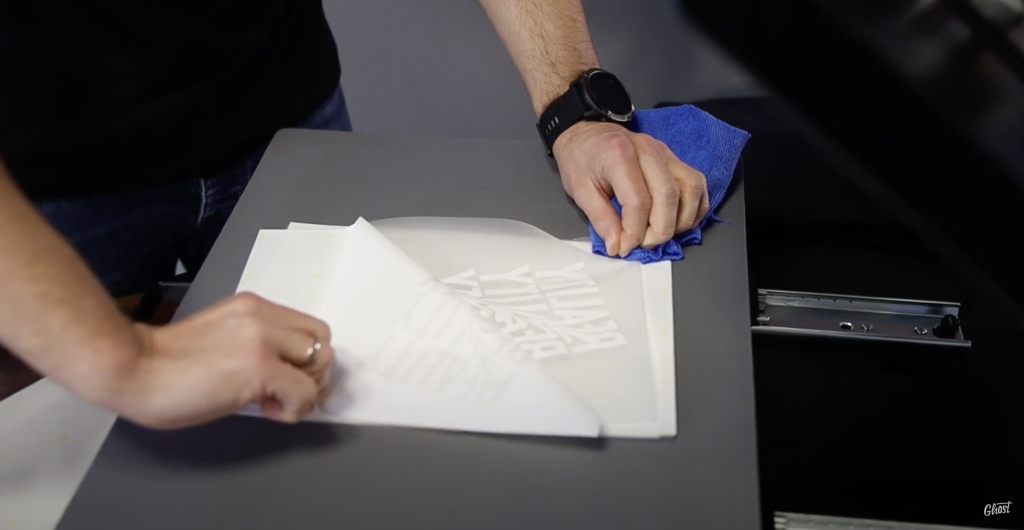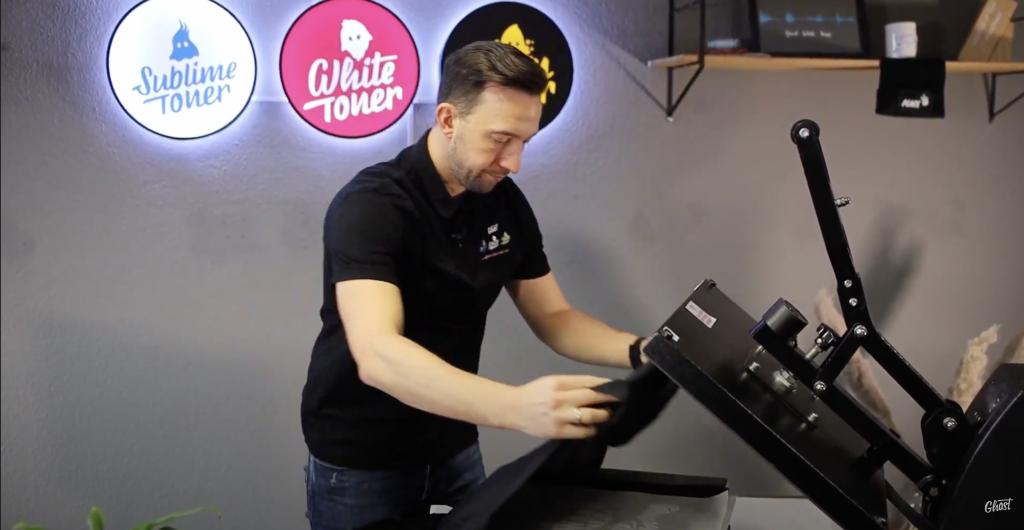 Before you print your textile, we recommend that you prepress it briefly
to remove the wrinkles and to position the motif better.
Roughly cut the edge of the transferred A-sheets and position them
on your textiles. Place a matt finish paper on top and press for about
30 seconds at the same temperature.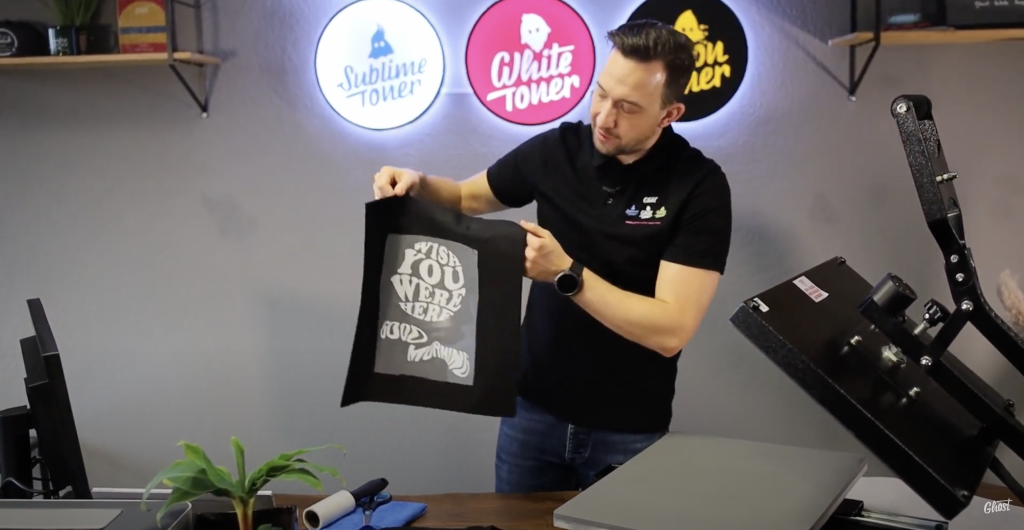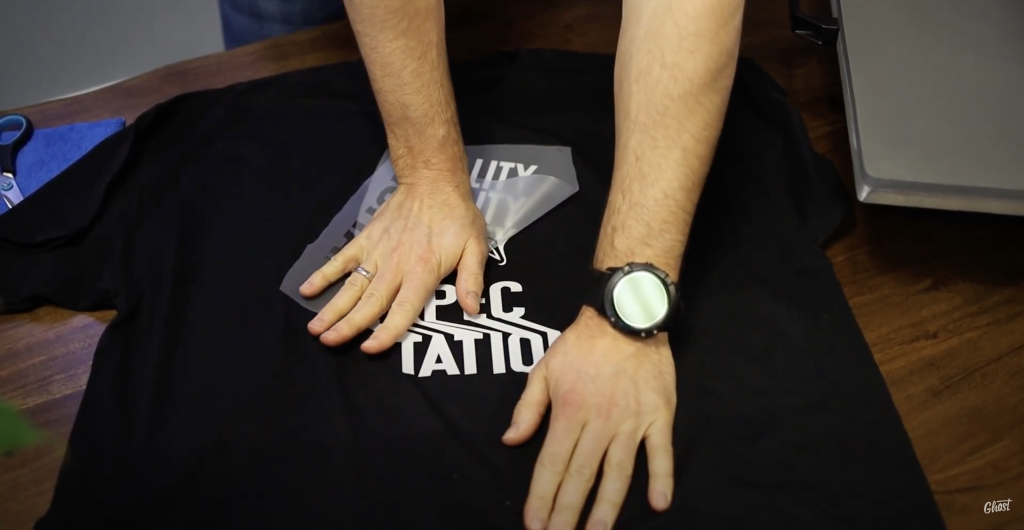 To speed up the cooling of the textiles, you can take a bundle of copy
paper, a magazine, a catalog or similar and rub it over the warm A-Foil.
The heat is thus absorbed by the medium and the foils can be peeled off.
Also in the finishing process, several textiles each covered with a Matt Finish
Paper can be placed on top of each other on the plate of the press.Then
repress for approx. 15 seconds.