Toner Transfer News – Printing on WunderBoard with Sublime Toner
Sublimation is a great way to customize different polyester coated substrates such as mugs, bottles, fabrics, keyrings, coasters and more. With Ghost Sublime Toner this technology which was previously only available on ink jet printers now becomes available on a laser printer!
In this tutorial we are printing on a polyester coated alluminium board. This substrate is often called WunderBoard or Chromalux Board. It is a very common substrate for printing images and can be hung to walls with and without a frame. The glossy surface and shiny finish makes WunderBoard images a very special gift. In this video we use Ghost Sublime Toner and HP Color Laserjet M452.
WunderBoard Sublimation Blanks

WunderBoard HD Metal Photo Panels are designed to showcase fine art photo prints with superior brilliant colors and the highest dynamic range and best contrasts available via any printing method. In contrast to normal direct flatbed printing on composite materials, WunderBoard HD Metal can be customized using Ghost Sublime Toner in your laser printer without any spechial paper needen. Like in dye-sublimation, the image is infused into the coating to provide permanent protection and durability.

Learn how to use Ghost Sublime Toner with WunderBoard in this Email Tutorial!
How to print on a WunderBoard
Insert Ghost Sublime toner in your printer
For sublimation you need to insert the right toners first. Convert your printer easily by inserting the Ghost Sublime Toner CMYK into your suitable HP printer.
No special transfer paper
Load the paper tray with standard 75-80gsm copy paper. To use sublimation with the Ghost Sublime Toner, you don't need a special transfer paper like other systems with sublimation ink.
Save money on expensive transfer papers.
Print your design
Now you select your motif or even a photo and click on print. Please note that printing must always be mirrored. You can set this in the layout tab of the printer driver. You can also select an ICC profile (if installed) to improve the colors and contrast of your design.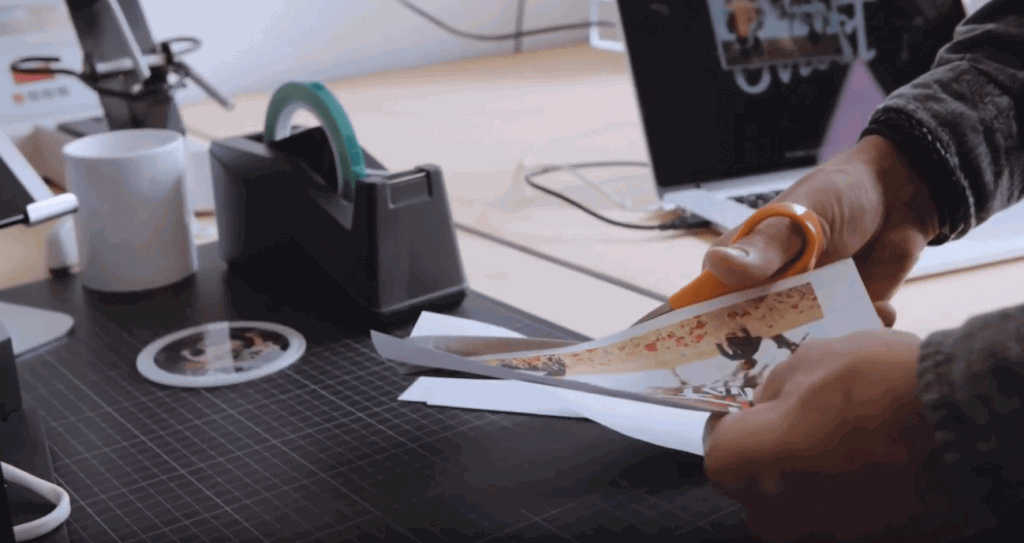 Cutting and adapting
In the next step you should cut the printed sheet so that it fits on the size of your WunderBoard and you can position it perfectly.
Only the printed areas will transfer to you do not need to cut precisely on your image.
Pull off protective foil
The polyester coated WunderBoard is covered with a thin transparent protective foil. Remove the foil before you place your design on the substrate.
Once this is done you can go to the heat press.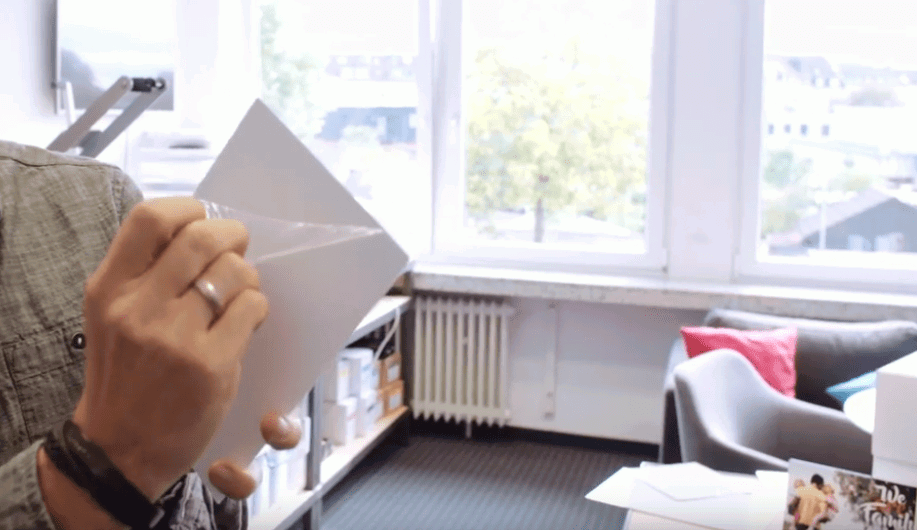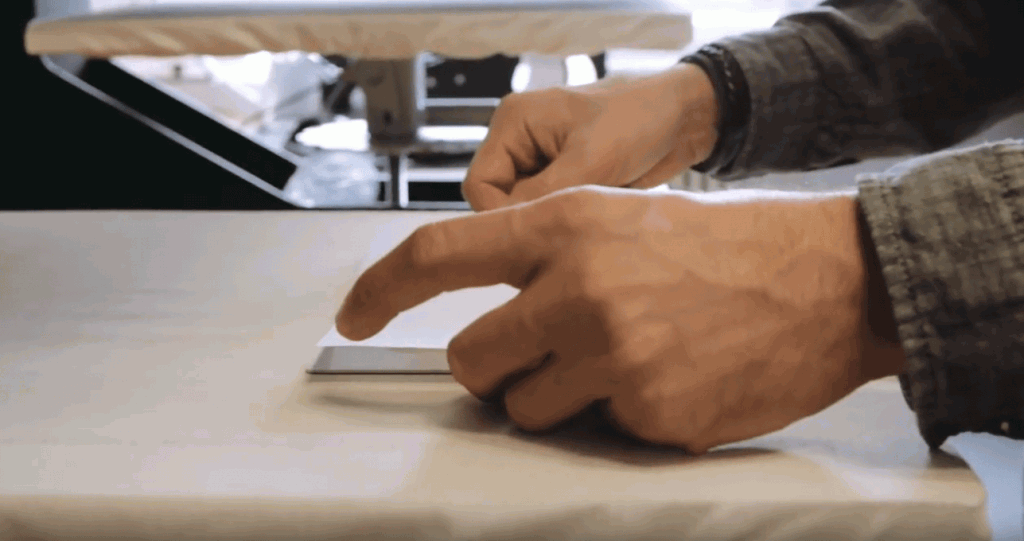 Place the motif on the aluminum board
Place the motif as accurately as possible on the aluminium board. You can also use a few strips of heat-resistant tape to make it stay in your preferred position.
Pressing process
Pre heat your transfer press to 200°C before you start. Place the WunderBoard with the design on the lower plate. The backside (non printed side) of your transfer sheet sould face up.
Press the WunderBoard with a medium pressure suitable for 60-90 seconds.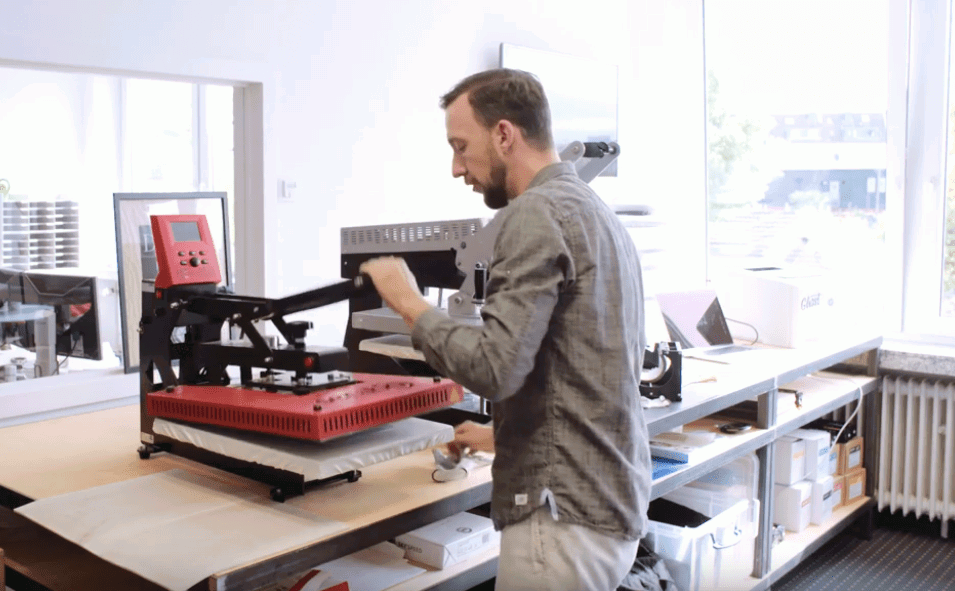 Printing process finished
Immediately peel of the transfer sheet after pressing (hot peel!). Use heat protective gloves as teh alluminum gets very hot.
After the alluminuim board has cooled down, the result is already clearly visible.
The result
You can see your image transferred to the WunderBoard. In most cases the colors are not perfectly vibrant at first.
Please note that Sublime Toner has limits in the color representation of skin tones but is great for most images. Colors can shift
The finishing touches
When transferring with the Sublime Toner, there is always some residual toner on the surface (toner residue).
To give the motif the right shine, we recommend to remove the remaining toner thoroughly with nail polish remover or other acetone-based products and a cotton wool pad.
The finished result
After these short and simple steps, the WunderBoard is ready and can be used as desired. WunderBoard is great to be used as excellent choice for commercial, fine art, home décor and wall decorations, souvenir boards, and photo showcases.