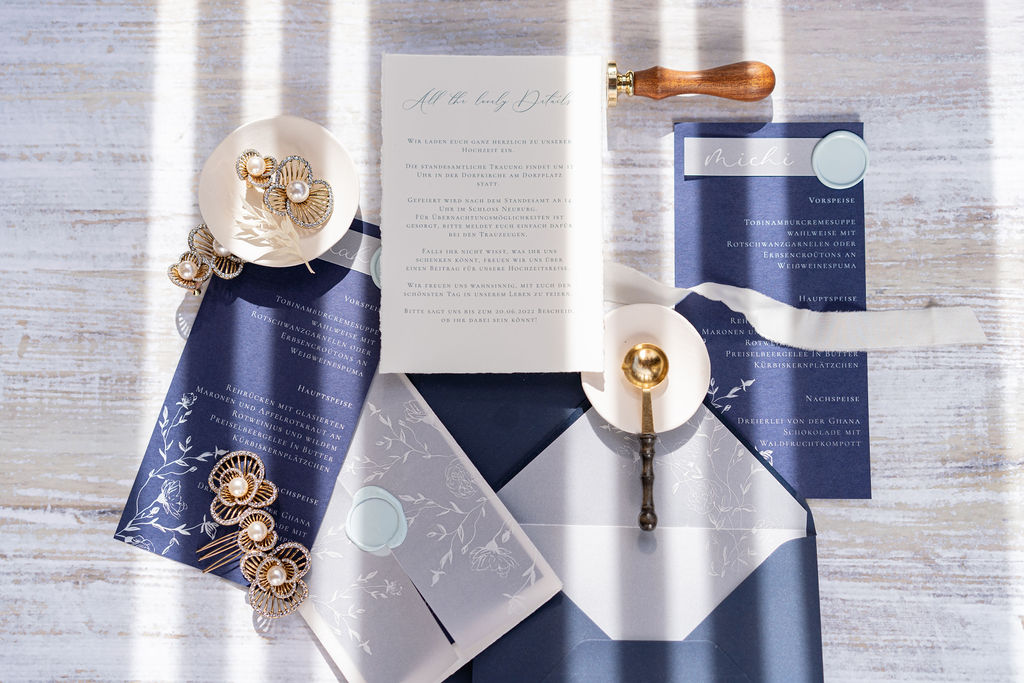 Print your own wedding invitations at home
A wedding is a very special occasion for which everything is prepared down to the smallest detail. The dress, the venue, the flowers, and so on. Every bride and groom have their own wishes and ideas. Of course, beautiful wedding cards are a must and should not be missing. Everyone wants their wedding invitations to stand out from the crowd. After all, you only get married once, so you want to invite all your loved ones in a special way. And what could be better than creating your own wedding invitations and printing them yourself at home?
Copyright: JulezLettering
Even more possibilities
Of course, you can do much more than just print the wedding invitations yourself – imagine printing all the stationery for a wedding all by yourself! This way you can design everything in your own style and harmonize everything with each other. For example, the table seating cards, the menus or the labels for the wedding thank you notes.
Are you getting married this year? Or do you have clients in this sector? Then think about printing your wedding invitations yourself at home. Or maybe you have a stationery business and want to get more out of your designs? If you print your cards by yourself using Ghost white toner, you can give your designs an extra edge.
Specially developed for you!
Ghost White Toner has developed a white toner for office laser printers such as HP and Canon that allows white printing on colored paper. Before it was not so easy to print in white at home with a regular laser printer. This is because a laser printer uses four CMYK colors to produce all printing colors except white. White is created by the printer without using any color and leaving blank spaces, so it is just the background color of the white paper. If you use colored paper, this effect will disappear.
Thanks to our Ghost White Toner, you can now print white on colored paper from home. The trick for printing even wedding invitations in white is very simple: replace the black toner with Ghost White Toner. This will fool the printer. Everything that is 100% black in your design will be printed with a bright white.
Desired design on your favorite paper
For your wedding cards, all you must do is come up with a great design and create it in 100% black. Then save it as a PDF file. Think of a paper you couldn't print on before. For example, a dark, blue, black, or even transparent paper. Unleash your creativity or look for inspiration on the Internet. Elegant, romantic, modern, abstract, boho or vintage. There are many styles and with Ghost White Toner the design possibilities are endless. You can make your wedding cards very special and unique.
Create your design in the program or software you know best. Change the toner and you will have your wedding invitations printed by yourself at home with an impressive and high-quality look, thanks to the bright white printing on colored paper.
Your creativity doesn't have to be limited to printing your own wedding invitations. Think about a lot of other invitations or cards you could print from home, such as cards or invitations for birthdays, first communions, anniversaries, vacations, or other events.