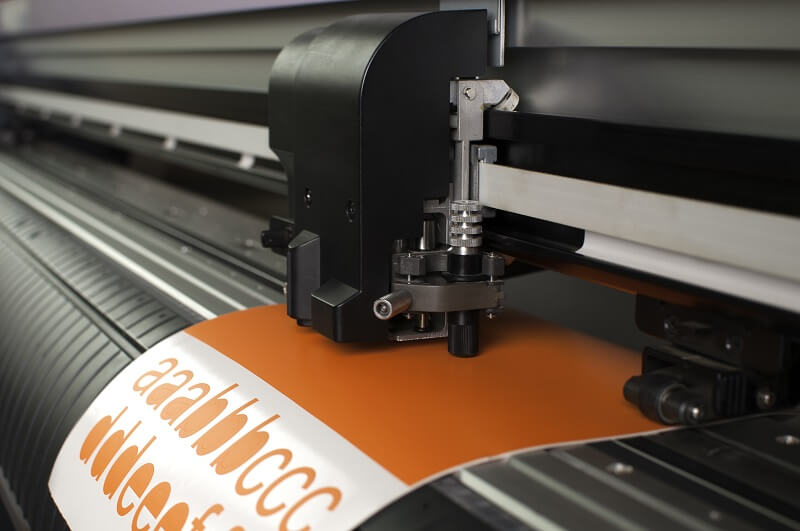 Popular printer types
It is already difficult to give a precise designation when differentiating between printer equipment, as equipment can be classified according to several characteristics. For example, there are printers that print line by line while others expose the entire sheet, so-called page printers. LED printers and LED plotters also belong to the latter category. At this point we would like to concentrate on the most common types of printers. These are laser printers, inkjet printers and multifunction devices. In addition to these three large groups of different printers, there are also more specialised models: label printers, A3 and other large format printers. Which model is the most favourable for you is determined by your requirements and the need for printing. It is not possible to give a general recommendation, but with certain coordinates of the usage behaviour, one or the other printer appears to be cheaper or more advantageous.
Inkjet and laser printers
Inkjet printers are a very inexpensive way to produce smaller quantities for home use and get very good printing results. They were the undisputed market leaders for a long time, but are now facing strong competition from laser printers. The ink jet printers, also called injection printers, print line by line on the paper in a dot pattern. They use printer cartridges with liquid ink. Disadvantages of these refills are their high price and the danger that they dry out when not used for a longer period of time.
Inkjet printers, like laser printers, are nowadays available with a total of four colours: yellow, cyan, magenta and black. Nevertheless, it is more common for office printers to be used primarily for black and white printing. Letters, documents and the printing of certificates are usually only printed in black, while pictures and designed motifs are printed in colour. Inkjet printer are only partially suitable for transfers to other materials, which is why laser printers are the first choice for transfer printing.
Laser printers from market leaders like HP work with toners that contain the colour in powder form and therefore cannot dry out. This type of printer is well suited for the production of larger print runs, since an image drum is used to print page by page. While the acquisition of the printer devices is a little more cost-intensive, the coloured and black toners as well as the innovative Ghost White Toner shine through their productivity for several prints.
With the toners and corresponding transfer materials such as foil and transfer press, many other materials and products are embellished. The printer is therefore indispensable in the merchandising and advertising sector and yet suitable for home use. An acquisition is worthwhile for private individuals, especially when a lot of creative work is being done and hobbyists and designers would like to print out their works in high quality or simply and professionally transfer them.
Multifunction devices and label printers
A class that can meanwhile be described as a separate type of printer are the so-called multifunctional devices. They are available in different versions for domestic use and with normal printing speeds as well as in larger versions for companies. These devices exist as inkjet or laser printers and are also known as all-in-one printers. They can print, scan, copy and even fax.
Of the many types of printers on the market, label printers are probably the smallest. In a commercial context, they are used to quickly load goods with price and information labels. The somewhat simpler versions of these label printers are ideal for small labels and decorations of all kinds at home. Irrespective of whether they are used as a hand-held device or stationery label printing machine, these printers are particularly practical for labelling gifts, bottles, cards and other items.
A3 printers and other large format printers
Large format printers are special types of printers, ranging from A3 formats to A1 prints. They are rarely found in the home and are ideal for producing brochures and large poster-style prints. It is not unusual to select photos as motifs, which are printed in excellent quality.
This type of printer can often also copy and thus becomes an all-rounder without being a classic multifunctional device. Merchandising and advertising companies as well as agencies like to use these working tools. The A3 printers and other models are often in regular use and are characterised by an enormously long service life. This type of printer is resilient and although it is easy to repair, it should also be maintained and serviced regularly. Large models such as A1 printers are expensive to buy, but also have a correspondingly high performance, which in commercial operation leads to a rapid payback.
Conclusion:
The market of printers is in constant change and trends are changing. Currently, more professional inkjet and laser printers and multifunctional devices are very present. Large systems for special prints as well as the printer type label printer are mainly found in the professional and semi-professional sector. Those who rarely print do not need a professional device and can achieve excellent results at moderate prices.
If you work regularly with printing and plan further work in the creative field apart from copies, documents etc., it is worthwhile to purchase a modern laser printer, which can be equipped with long-life toners. With such a device you have all working methods of document printing and colour printing as well as for further processes, for example toner transfer & Co. With a starter pack as a small or larger Ghost Printer Bundle you are sure to find a set with an optimal price-performance ratio for you.
As described above, printers normally work with cyan, magenta, yellow and black inks. This allows a wide range of colours to be mixed, and modern printers can thus reproduce almost any colour – except one: White! White cannot be printed because the printer assumes that the medium to be printed is white. So it is actually not possible to print on dark media or transfer material for printing on dark surfaces with a conventional printer, because the white colour is missing.
Ghost White Toner offers a simple solution. With white toners for a variety of market leading manufacturers such as HP and Canon, you can easily turn your printer into a white toner printer. Simply replace the black toner in the printer with Ghost White Toner. Then everything that is black on the screen will be printed in white. With this simple and inexpensive solution you can now print white on coloured paper or transfer media.
---
Photo credits:
CIGI – stock.adobe.com
Patrick – stock.adobe.com