How to print gold on textiles
Step by step tutorial on gold printing and other single colors on different substrates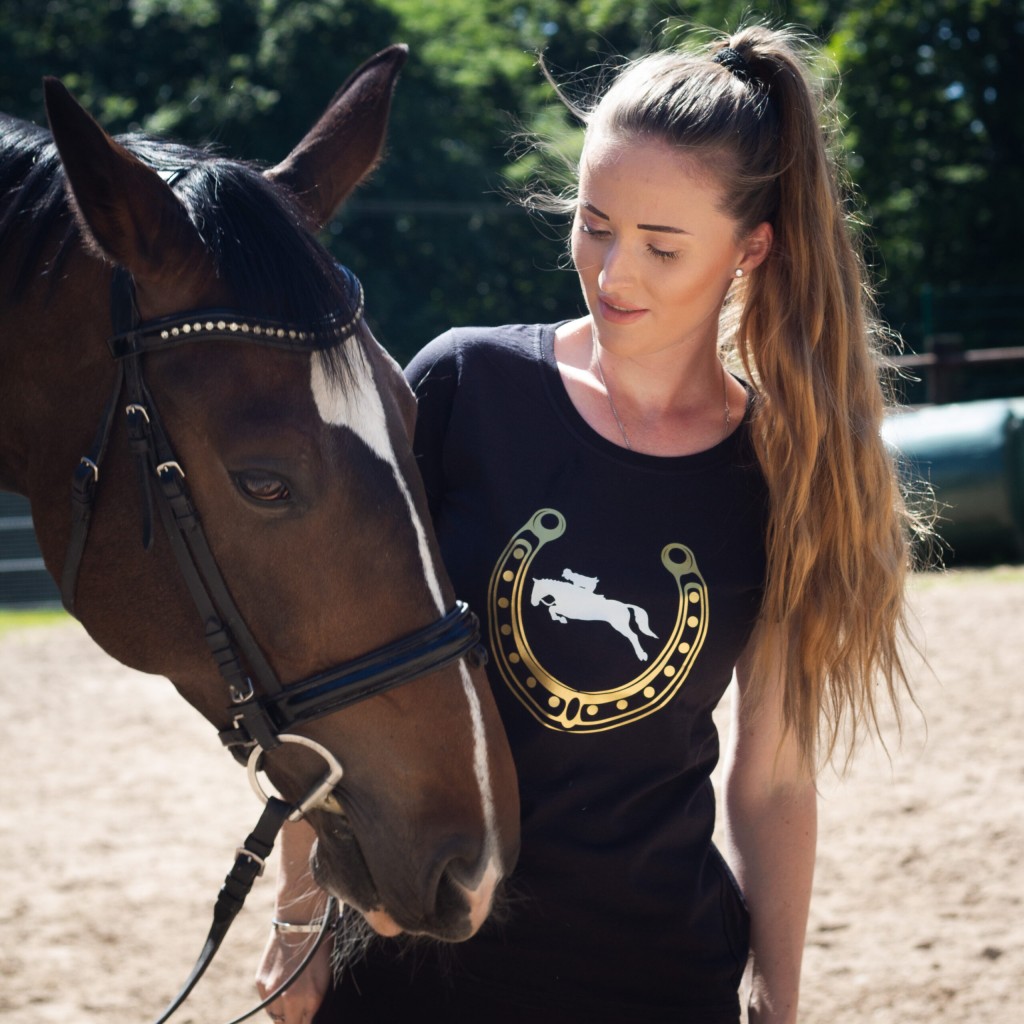 Gold printing and other metallic colors are a challange because they are not available on a regular laser printer. With Flex-Soft (no-cut) Media this is now possible. This media can be used to created transfers in single colors which can't be printed like i.e. gold or silver. Today we want to show you how to print a gold lettering on a felt briefcase.
This tutorial can also be found on YouTube.
How to print gold on textiles
Media & White Toner
To start printing gold insert the Flex-Soft (no-cut) gold foil into the printer with the matt side facing up. Also make sure you have you Ghost White Toner installed in your printer.
Always use the White Toner for maximum opacity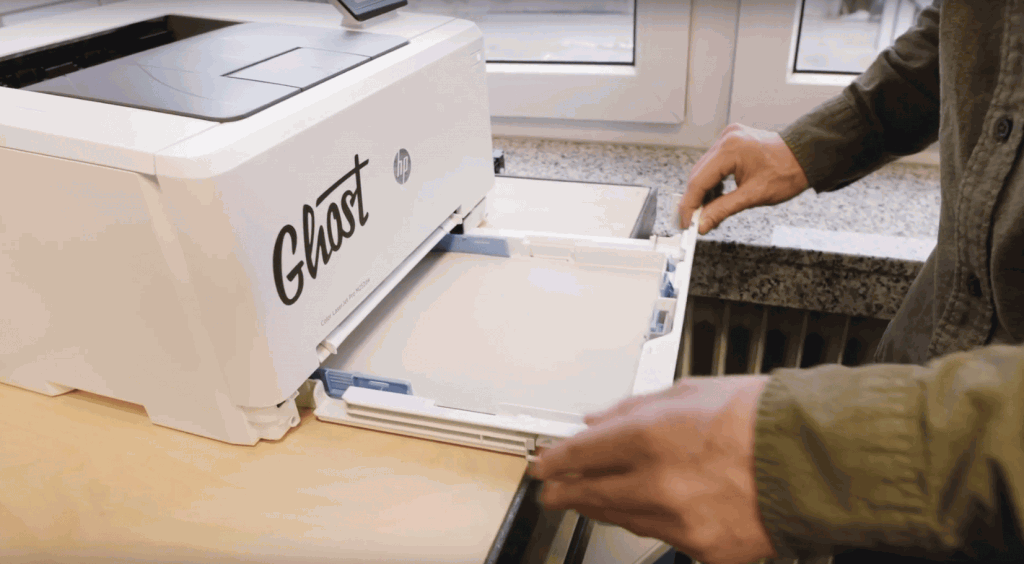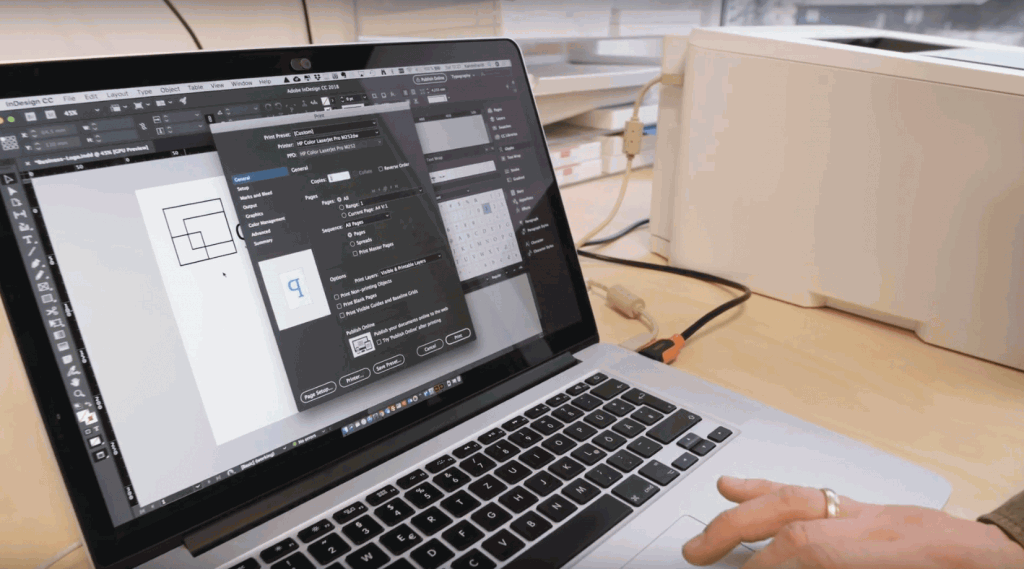 Printer Settings
Now you can run your print. Open your design in your preferred software and print in mirror image mode. For this Media we suggest to set the printer to greyscale in order to use the White Toner.

Heat press settings
You can use your regular clam heat press for this kind of transfer. Preheat the press to 140°C and make sure the lower plate is also hot. You can do so by closing the press for two minutes.
Now you are ready to marry the printed A-Foil with the B-Paper.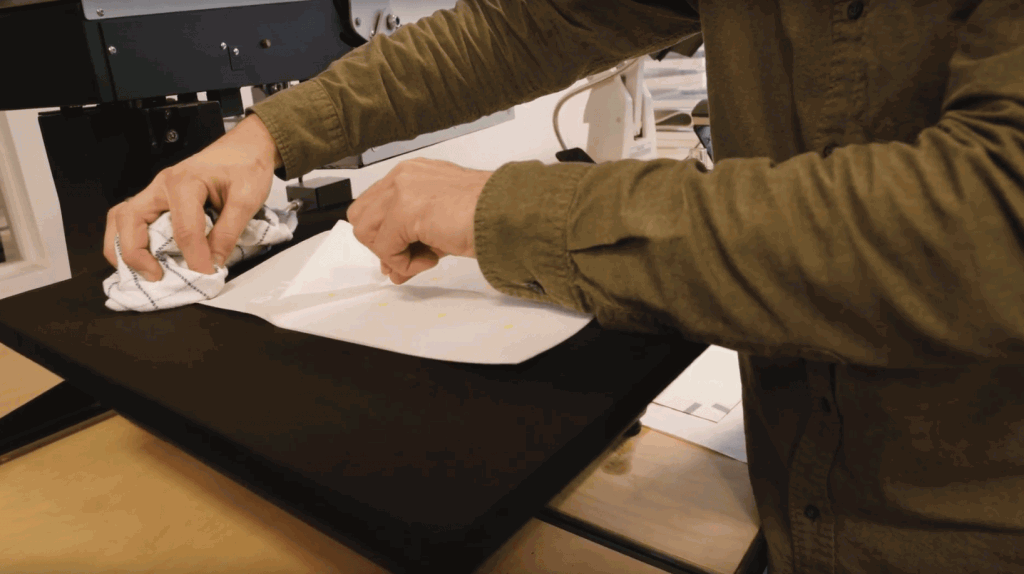 A-Foil and B-Paper
Put the A-Foil on the lowver plate with the printed side facing up. Cover it with tha B-Paper. The side with the yellow lines must be visible. Cover everything with 5-8 sheets of A3 copy paper.
Now you can press it for 120 Seconds at a medium pressure.
After pressing peel the B-Paper off while still on the hot press
Final steps
After peeling A & B you can place you desing on the substrate, in our case a felt briefcase. Depending on the material you will press with 15 – 30 seconds at the same temperature and a medium pressure.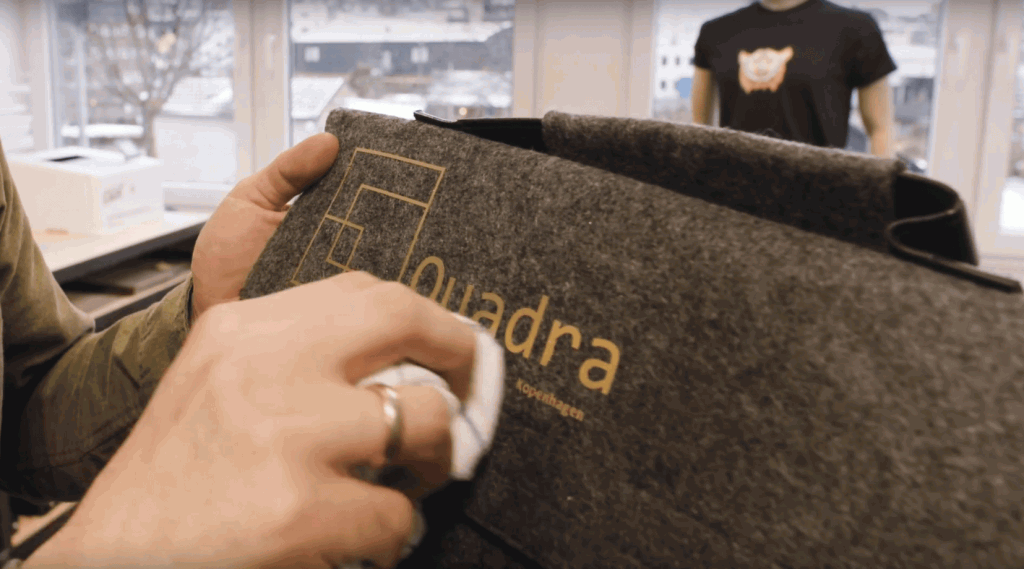 Cold peel and finishing
Let you item cool down completly before you peel off the foil. To peel start in one corner and peel in a rolling motion, applying pressure with your hands.
You can remove unwanted excess with a cloth. To finish the product press for 10 seconds with a Matt Finish Paper.