Print White on a dark mug
In this blogpost we'll show you how to easily print white on a black coffee mug with Ghost.
Ghost has been enabling users to print custom white on various substrates for years. In combination with Ghost Transfer foils, this is easy, effective and possible even for short runs.
Enjoy the following content!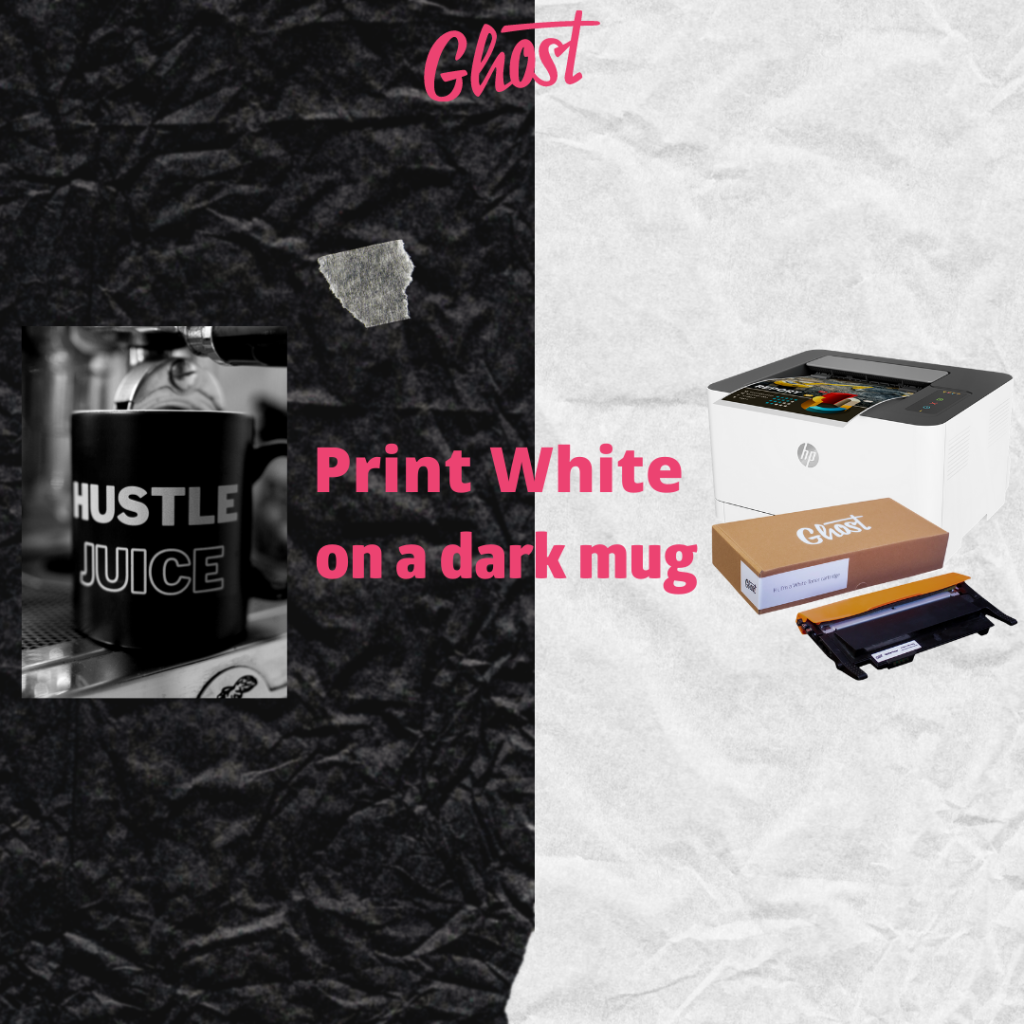 Mugs, cups, bottles and glasware are popular items as personalized gifts and presents as well as for marketing purposes. Printing small runs of these items with custom designs does not require expensive equipment, nor do you need to be a professional printer. With Ghost White Toner and Ghost Multitrans hard surface transfer media, you can print products like mugs or bottels, glassware and metal right from your home or office. You will just use your standard office laser printer and a Ghost White Toner Cartridge. Swap the black Toner inside your printer for a Ghost White Toner and you can print in white. This video will show you a quick and easy tutorial on how to create your design, print it on Multitrans transfer media, and transfer it to a black mug. By following the instructions in this video, you'll be creating extraordinary products and gifts in no time.
Overview
In this tutorial, a special coffee mug is printed with the Mini Ghost in white.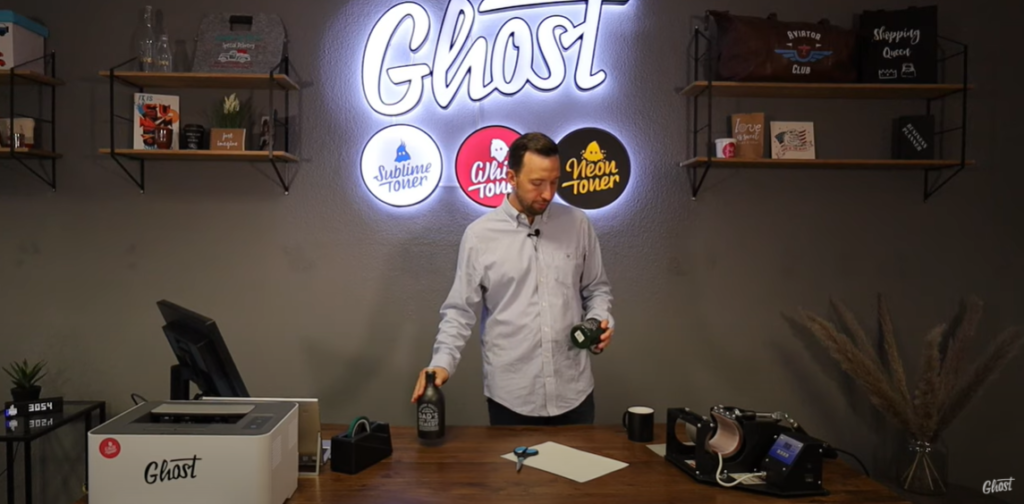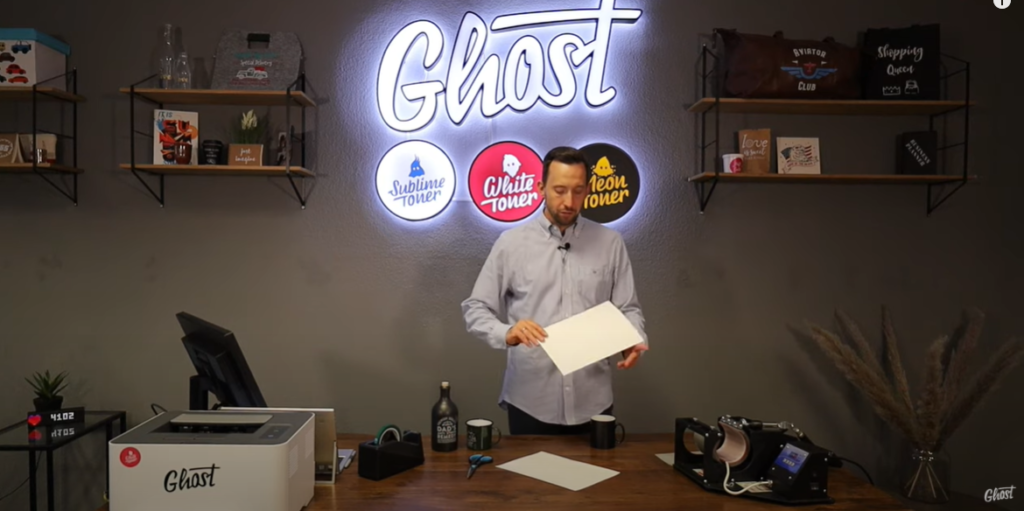 The Things you need
– Ghost Printer (e.g. Mini Ghost)
– Suitable mug
– Multitrans Paper
– Mug Press
– Silicone Mat
Insert White Toner
Now it is time to replace the Black Toner with the Ghost White Toner.
The printer then initialises itself briefly and is then ready to start.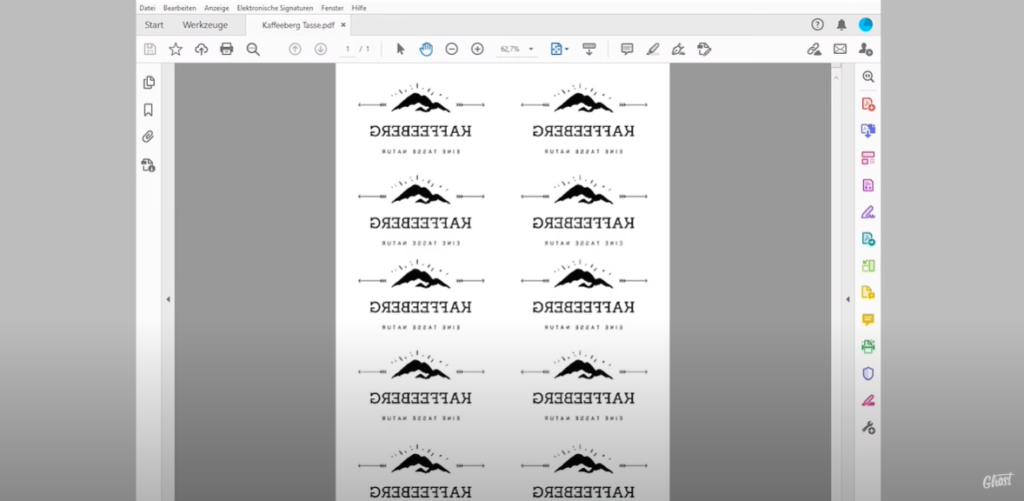 Print settings + Paper
Now put a sheet of Multitrans Paper into the printer.
Open your finished PDF file in 100% black and select black/white printing (grayscale), mirror motif horizontally and paper setting "photo paper high gloss" or similar.
Printing Part
After clicking "Print", the finished printed Multitrans Paper comes out of the top of the printer with white print. Turn on your mug press and heat it to 140 degrees Celsius.
Preparation
Cut out the motif roughly and stick the printed side onto the mug with some heat-resistant tape. Use an additional silicone mat for protection.
Pressing
Now put the mug into the heated mug press, close it with high pressure and press for 3 minutes. Then open directly and take out the mug.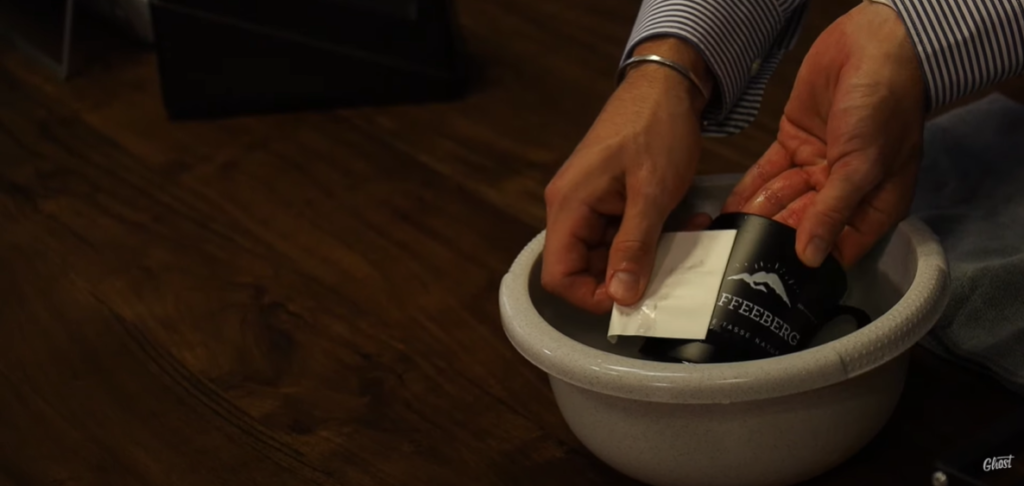 Cool down & peeling
Let the mug completely cool down and remove the multitrans slowly and evenly under cold water.
Last steps & result
The mug is ready printed with white and can be heated in the oven or microwave for a few minutes as needed to improve durability.