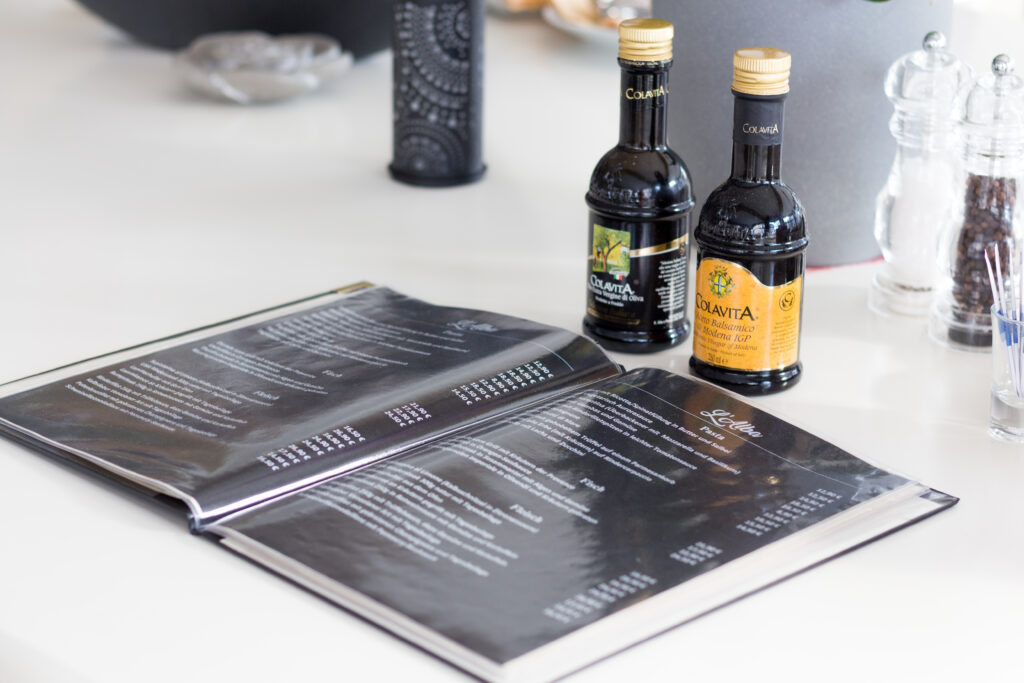 Print Menu cards at home
Ghost White Toner gives you the ability to print with brilliant white on paper. A super great thing to design and print different things with at home. For example, birthday cards, elegant invitations for a wedding or beautiful homemade labels for gifts. Of course, you don't have to limit yourself to making normal greeting cards. How about menu cards, for example? You should not underestimate a menu card. After all, this is a very important element and figurehead of a restaurant. Menus give the first impression of the quality of your restaurant. You want to make a good impression with them and create a good mood. If you have a menu that looks high quality, customers will feel much more comfortable eating at your place and having a good time. Print them yourself at home!
White as direct print on your menu card
With Ghost White Toner, it's no problem to print on colored paper for your menu cards with a nice high quality white print at home. Technically, a laser printer cannot print white. Normally, a printer leaves a blank space here and uses the color of the white paper for white printing. So, if you use a different color of paper, the printer will also leave a blank field. However, this will not be white, but the color of the used paper. Since a laser printer actually contains the colors CMYK, it is impossible to print white on colored paper in this way.
Use White Toner correctly
Ghost White Toner has found a solution to this problem. Ghost has developed a white toner for over 700 different printer models such as HP, Canon, Oki & Samsung. This is used instead of the black toner in your printer. This way the printer is fooled. Everything 100% black in your design will be printed in pure white. You need to make sure that the black in your design is really 100% black. If it is a mixture of the other CMY colors, the white toner will also be mixed with the colors, and you will not get a pure white print.
Quick change without residues
Although the white toner is in place of the black toner, you don't have to worry about the white toner mixing with the black toner. After you inserted the white toner, the printer calibrates itself briefly. This way you don't have to clean it by yourself or worry about the white print getting dirty from the black toner. After that, you are ready to go to print your own menu cards with white toner at home. You can also switch to black and back at any time! Very good when you have to switch between different projects.
Ghost for various facilities
So, do you happen to own a restaurant? Or do you have a stationery business, copy store, agency, etc. and want to make special menu cards, for example for weddings? Then imagine using Ghost White toner to create those menu cards at home. How cool would your self-printed menu cards look then? You can customize the design to your liking. Customized to your taste or the atmosphere of your restaurant. Opt for a stylish, modern look with black paper and our bright white print. On dark blue paper for an elegant look. Or choose a slightly lighter paper with a white print for a romantic look. You can also customize your menu cards anytime for the seasons or holidays by choosing a different paper color each time. Match the theme of the day. Your design possibilities are endless with Ghost White Toner!