Create your own T-shirt with Ghost White Toner
Customizing colored or dark textiles is made very easy with our Ghost White Toner. Toner transfer is a fantastic way to customize textiles like cotton, felt, polyester, leather, and even other surfaces like wood in a creative way. In this blogpost we tell you the few easy steps to create an own t-shirt with Ghost White toner in combination with transfer foils.
Create your own T-shirt with Ghost White Toner
What do we use?
Printer
Transfer Press
Ghost White and Color Toners
Laser Dark A-foil and B-paper
Matt Finish Paper
T-shirt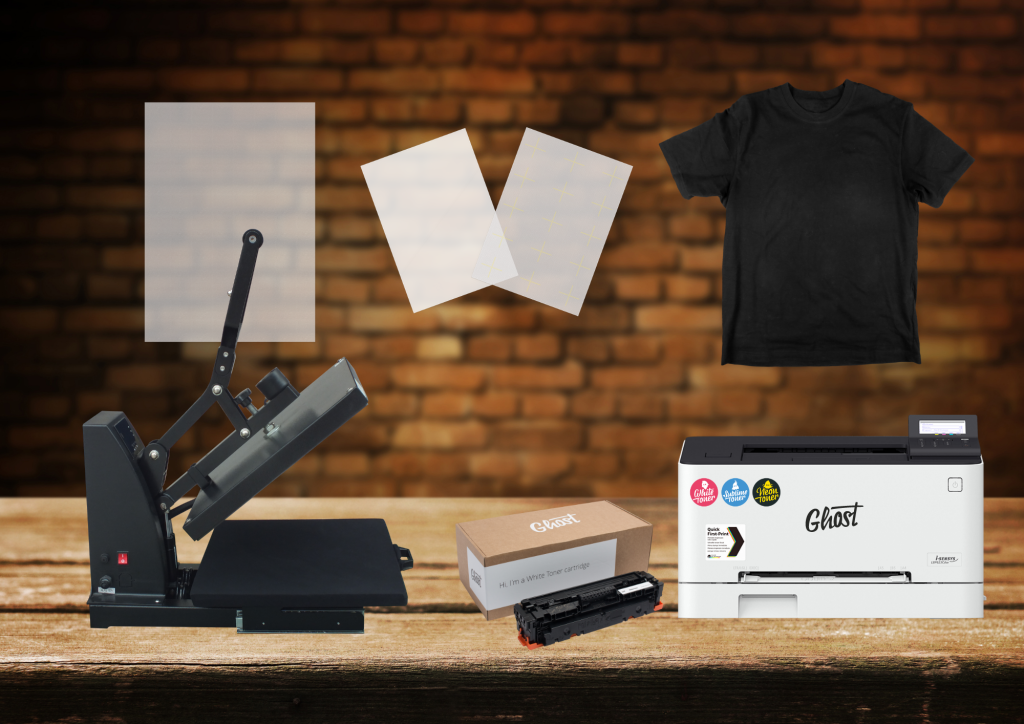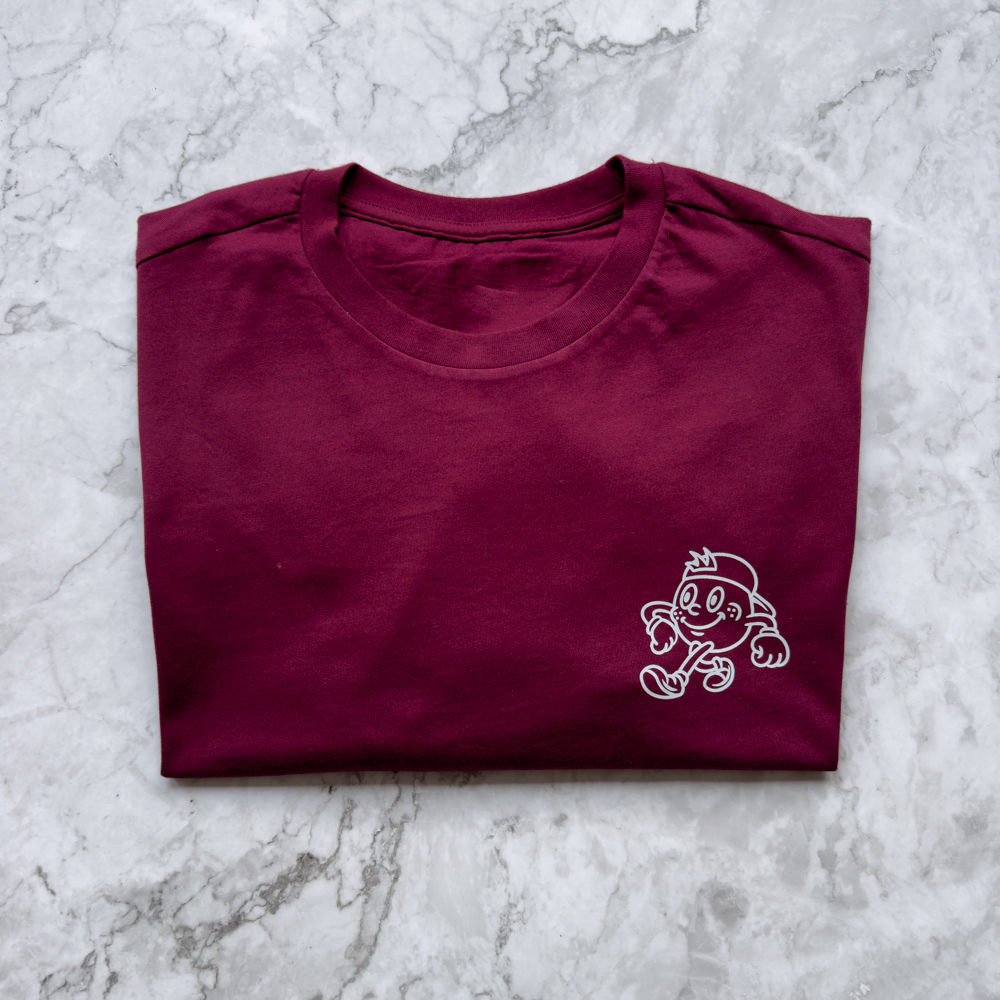 Creating the transfer foil
The first step is to create the design you want to print on your t-shirt. You can do this with any software of your choice, for example Photoshop or Canva. And with Ghost White Toner it is even possible to make a design with white!
The trick to this: swap your black toner for our Ghost White Toner and everything black in your design will be printed in white! Make sure that the black in your design is a 100% black and is not mixed with the other colors, otherwise the white won´t come out as white.
Designs with all the colors, including black and white, are also possible with the trick of switching the toners and doing a double pass. With a double pass you first print your design with the colors CMYK and then do a second pass, printing only a white mask of your design.
For this you create a black mask that is a bit smaller than your actual design. This should be a 100% black and printed with our white toner inside your printer. By printing this with our Ghost White Toner on top of your already printed design, you create a white underground for your design that you print as a second step over your design.
When printing the design, keep in mind that it must be printed mirrored on the transfer foil (the A-foil). To do this, you can use the "Mirrored" function in the printer settings or create a mirrored version of your design.
In the second step is bringing the A-foil and the B-paper together with the heat press. Press them together for 2 minutes at about 160°C.
After these two minutes, separate them immediately while they are still hot. Do not let them cool down. The glue from the B-paper is now on the A-foil, on the parts where the design is.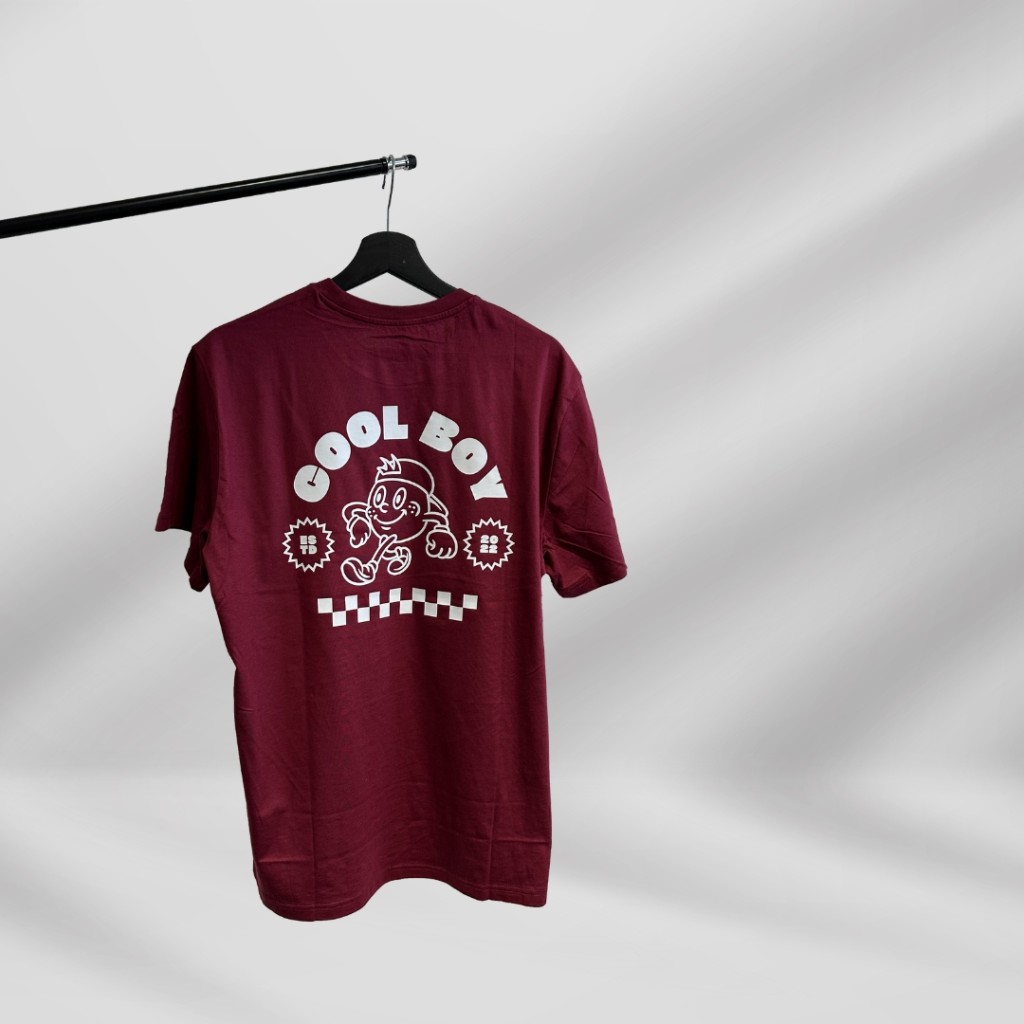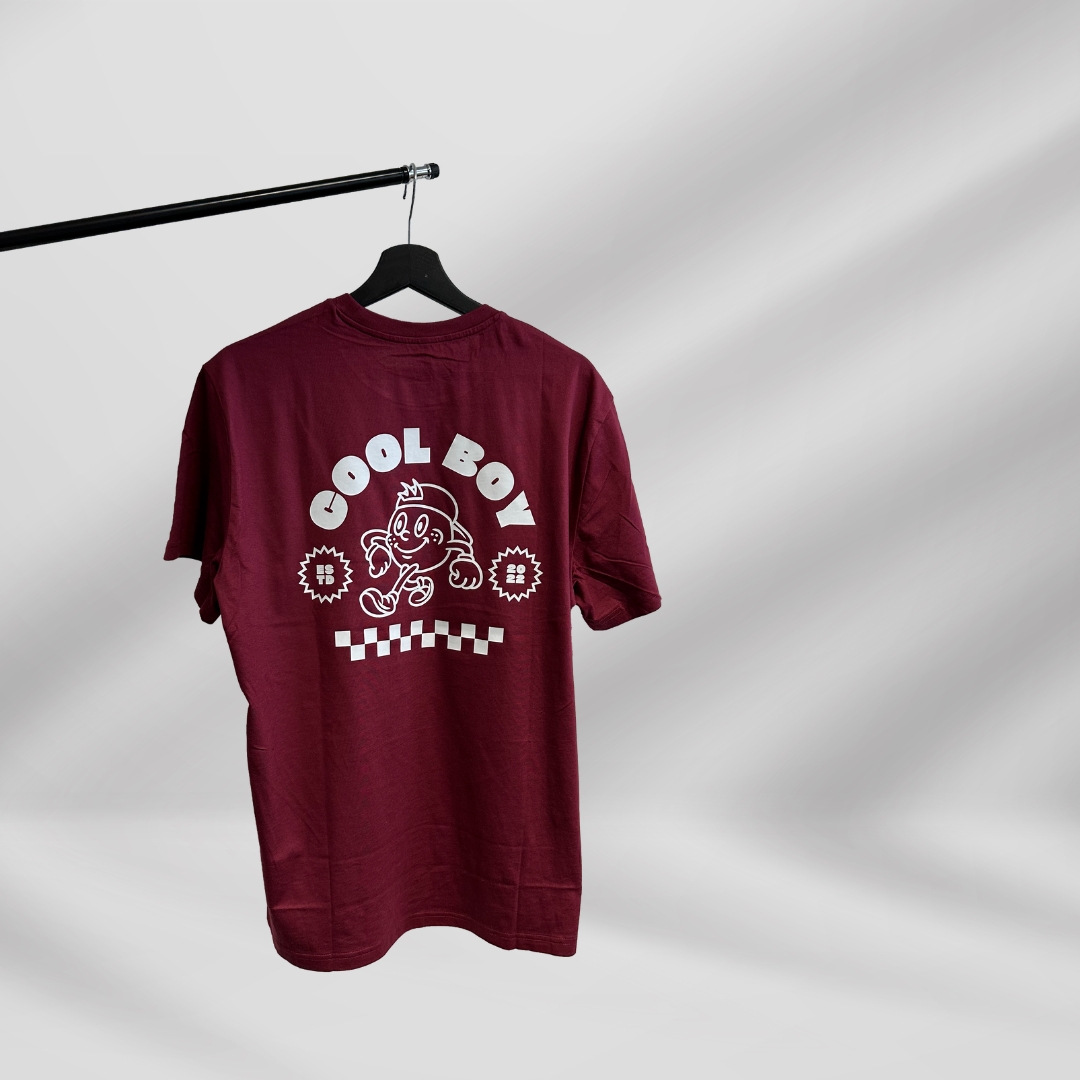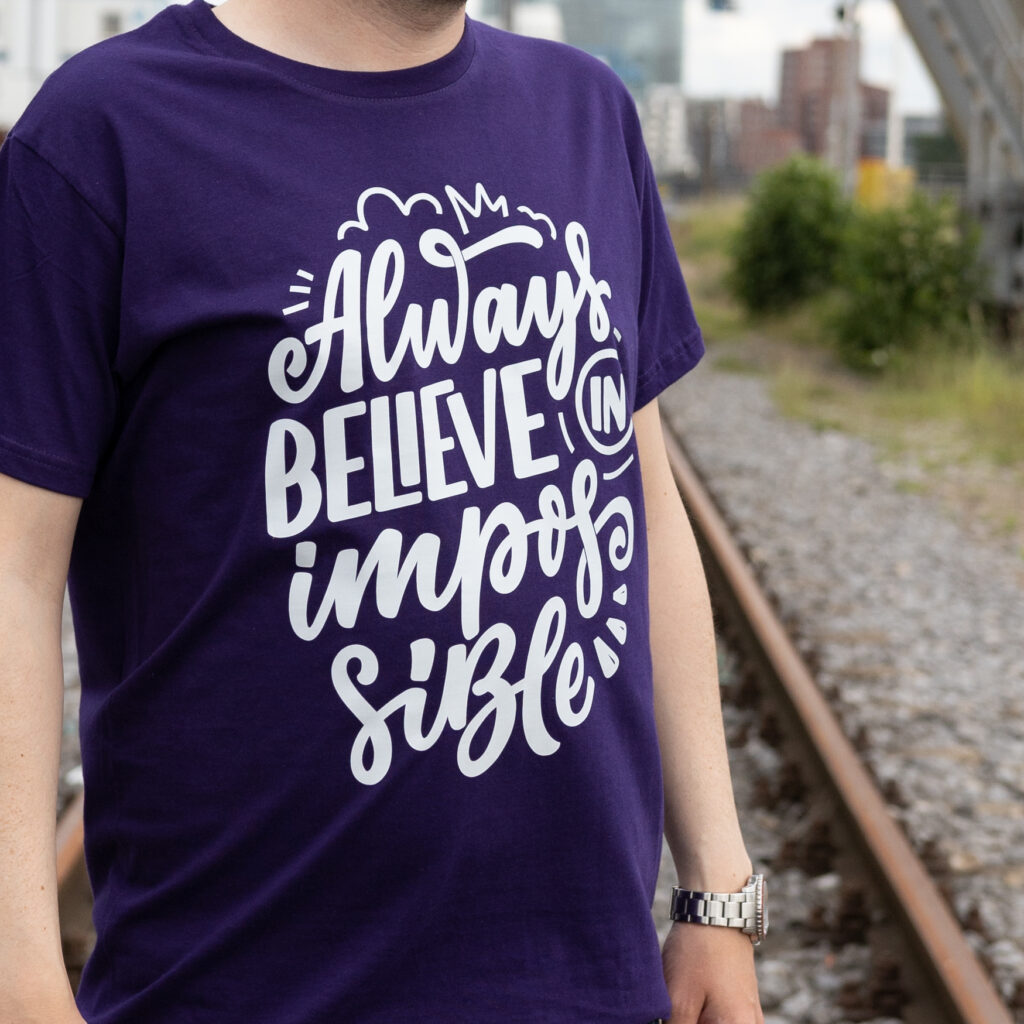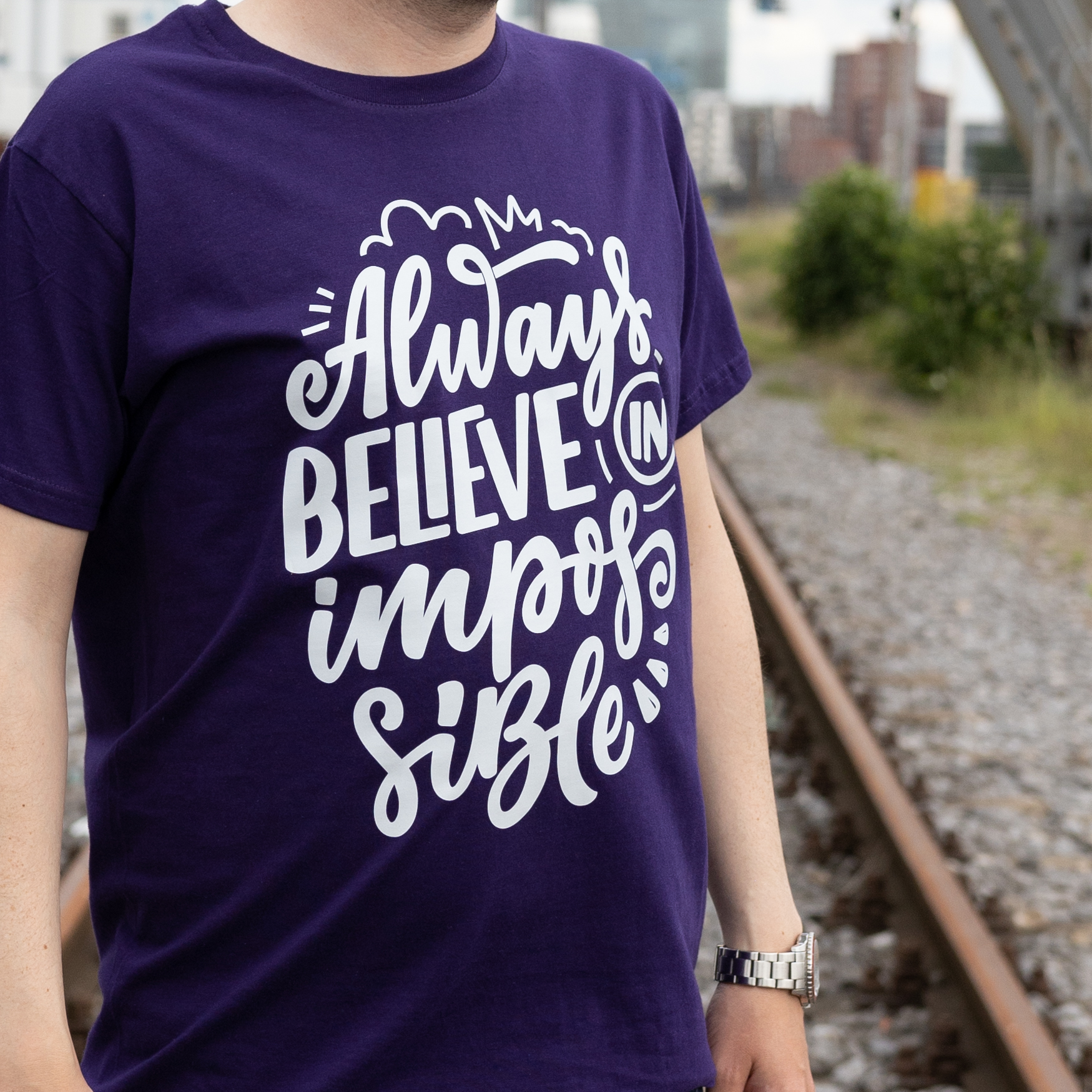 Transferring design to T-shirt
Cut the transfer foil to size and position it on your t-shirt. Press the transfer foil onto the t-shirt with the heat press for 30 seconds. This time let it cool down completely! When it is completely cold, you can carefully unroll the foil from your T-shirt.
Last but important step: another short pressing with glossy or matte finish silicone paper. This will increase the wash resistance of the T-shirt and give a nice finish.
By swapping your black toner for our Ghost White Toner you have no color limitations and therefore you can create almost every design with any color(combinations) you want.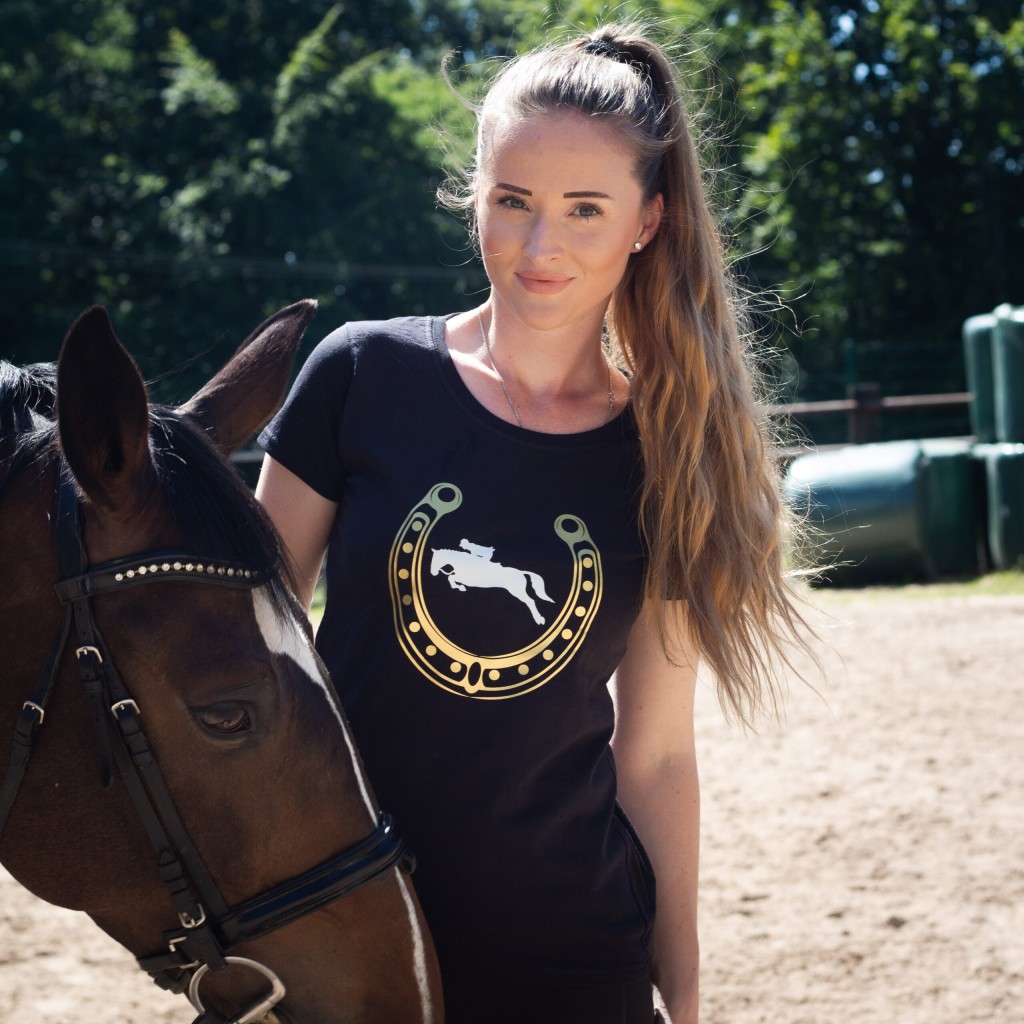 Even with amazing effects like neon or metallic like rose gold with our Flex Soft A-foils. You can learn all about these things in our YouTube videos, where we show you step by step how to do this.