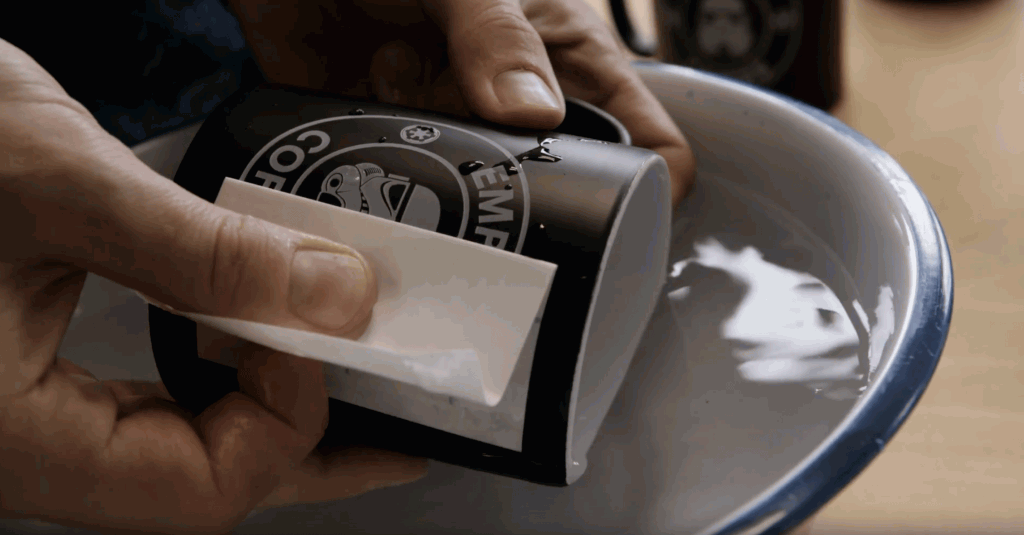 White printing – discover new possibilities
White printing was difficult to realize for a long time. Because white is a color that conventional printers could not realize for various reasons: First, many printers did not have white cartridges, which is still the case with inkjet printers. Secondly, white paint cannot be mixed from other colours. The common printing inks are still used today for cartridges, toners and cartridges: Black, yellow, magenta and cyan.
Thanks to innovative processes and flexible laser printers, toners with this special color can be used for prints and transfers via transfer presses. The white print options open completely new ways and allow you to express yourself in your own creative process. We explain which methods and materials can be designed in which way and present methods and substrates.
Already with a basic equipment you can create great works, which you can produce as unique pieces or in small and medium quantities. White printing is interesting for everyone who works creatively – right up to the production of advertising and merchandise articles.
This can be done by white printing
For white printing, very different means and methods are used, depending on the quantity required and the material. Before we go into more detail about the variant with toner transfer, we would like to mention other processes. An undoubtedly popular variant is classic screen printing, which delivers high-quality results and is indispensable in the production of sportswear, for example. Black, colored or white back numbers on jerseys can be easily realized by screen printing.
Although there are now screen printing options for smaller runs, it is particularly useful for larger production volumes. In addition, the procedure requires a little practice. However, printing with one colour, such as white printing, is also feasible for beginners. You will need a screen printing frame, screen printing inks, an exposure film, a squeegee (scraper) and other tools and chemicals.
Another method of white printing, especially suitable for larger quantities, is the so-called offset printing. In the publishing industry, this method is common and very widespread in newspaper production. This requires machines such as printing units and reel changers – as well as printing plates, special inks and other utensils. Offset printing is unsuitable for domestic use, as the materials used must be paper and cardboard. Hard materials such as wood and glass are not printable. There are also modified methods in this area and the so-called small offset printing for smaller print runs. In terms of practicability and applicability, however, these processes do not come close to transfer processes with laser printer and toner.
Thanks to the innovative Ghost White Toner, conventional laser printers from brand manufacturers like HP can also be used for white printing. This applies to the direct design of paper, cardboard and board in coloured or black. Of course, it can also be used to decorate special papers with a gold or silver effect.
With the help of a so-called transfer press and the one- or two-sheet method, toner transfer allows the design of clothing, bags and pouches made of textile as well as firmer substrates such as leather, plastics and wood. In the next section we will explain white printing and the function of white color as a background for colorful motifs.
White printing with laser printer and toners – that's how it works!
With a traditional laser printer and Ghost's White Toners, you can embellish garments and experiment with white paint on a colorful or dark background. The first step is to design your desired motif on the computer. This can be a plain motif or colourful pattern, a lettering or logo. For white printing, the black toner cartridge in the printer is simply replaced with a white toner. Cleaning is not necessary because toners do not contain ink but a special powder.
The printer still perceives the cartridge as black, so you must make all white areas in your image black. You can now start printing. If you like to embellish textiles and want to transfer the motif, then you apply it mirror-inverted and print it on a transfer foil (A-Foil). This A-film is pressed together with a B-paper in the transfer press under pressure at about 160 degrees Celsius. A special adhesive transfers from the B-paper to the toner-covered surface. The advantage: When transferring to the fabric, only your motif sticks to it and manual weeding is unnecessary.
After peeling off the B-paper, you can cut the motive in white colour a little bit along the edges, so that you can place the foil well in the desired place on the sleeves, back or chest of the hoody, t-shirt etc. Now follows the actual transfer to the material, again with the transfer press under pressure and heat. Allow the material and foil to cool and gently pull it off in a rolling motion. In the last step your white print is optically perfected and made wash resistant. It gets a nice finish thanks to matching glossy or matt paper.
White print as underprint is used for:
Ink coverage
Stronger colours
Colour fastness
Colour brilliance, luminosity
White printing can have an additional function when printing in color or color plus white. Thanks to a white base as a background colour, the colours of dark fabrics shine much more brightly and obtain an increased colour fastness. The result is high quality and remains in optimal condition for a long time.
White printing effects and materials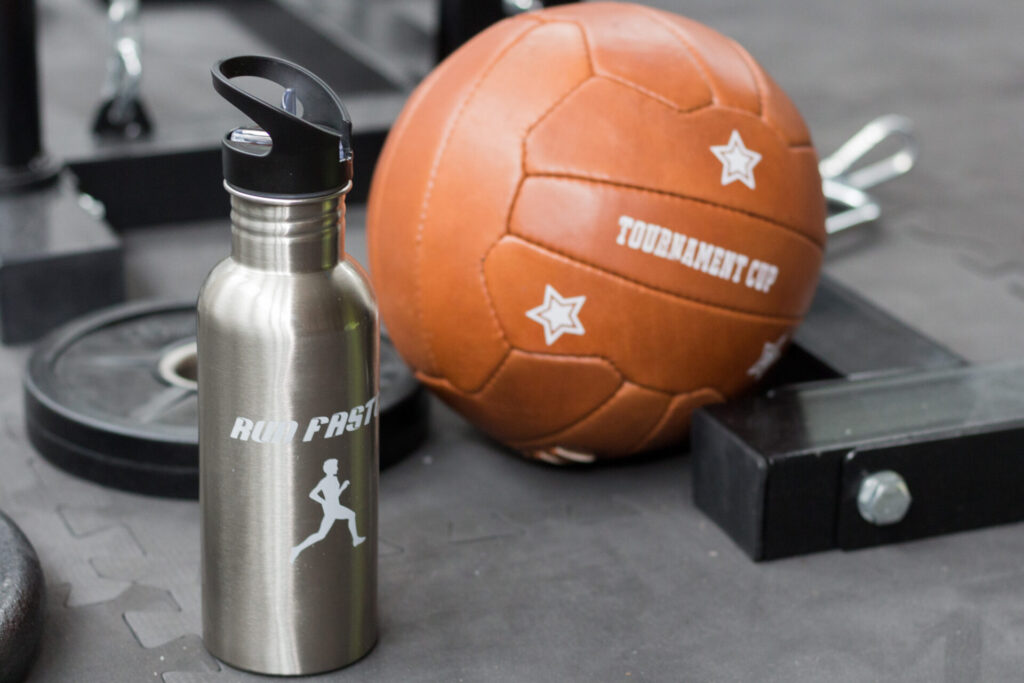 In addition to fine paper and cardboard, numerous articles of daily use such as cups, mugs or drinking bottles are available as materials for white printing. Whether for advertising purposes with a Company logo or as an individualized gift idea – white writing and pictures look particularly noble and create a completely new look. A boring carrier or shopping bag becomes a hip utensil for everyday life.
White printing is also suitable for designing all kinds of plastic articles, for example for advertising and merchandise. Transfers are also possible on natural materials such as leather and wood – with beautiful designs and valuable results. A smooth surface is advantageous for the quality in order to be able to transfer the print cleanly. White print in combination with natural materials has a special charm. But also materials such as glass and metal are given an extremely modern character with white paint. The possibilities with white printing are manifold. It's worth tackling the field and experimenting a little. White printing alone or in combination with colours will significantly expand your creative spectrum. We wish you a lot of fun and invite you to rummage in our assortment.