BackTutorial: How to print gold on textiles
ForwardGhost at DAX Chicagoland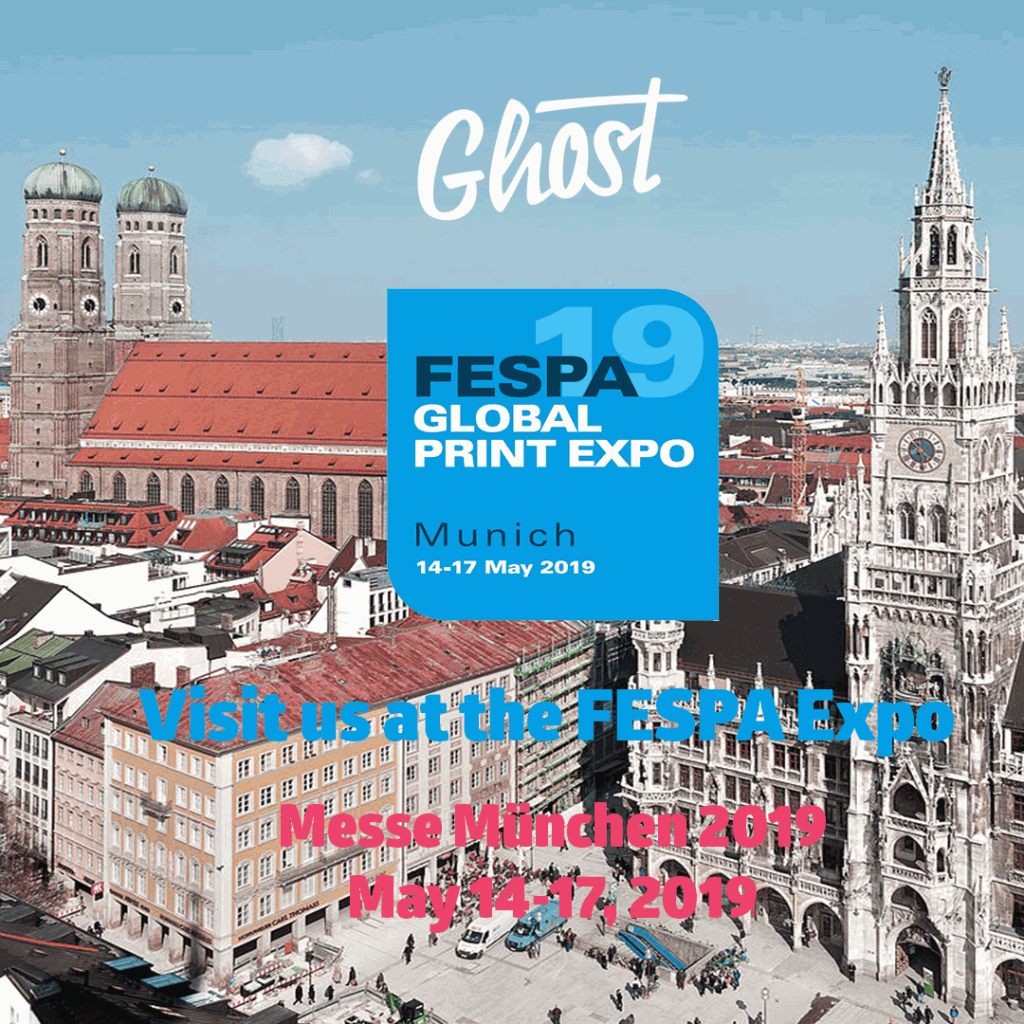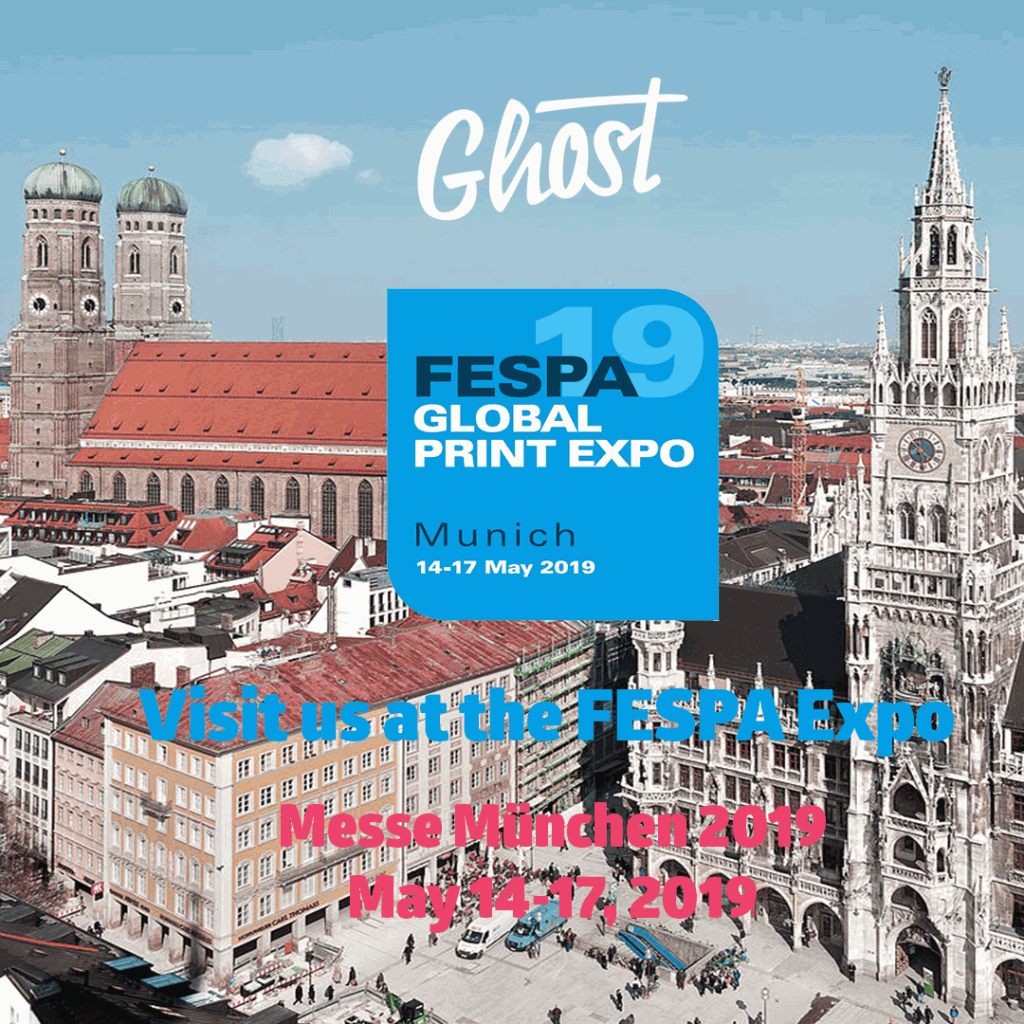 Visit Ghost at booth D36 in Hall A6 to learn about our White Toner and Sublimation Toner printing solutions. Use this show to get in touch for the easiest and most affordable solution in White Printing.
Press Release FESPA GLOBAL PRINT EXPO Ghost GmbH March 2019
White toner for textile printing. Unique solution for printing on textiles and other surfaces with HP laser printers and Ghost White Toner.
Since 2015, Ghost White Toner has been the cheapest and easiest solution for white printing. It doesn't matter whether simply coloured papers or transfer media for laser printers are printed. In the meantime Ghost White Toner is mainly used in textile personalization to print both coloured and dark textiles. By replacing the black toner cartridge with a Ghost White toner, customers can transform their laser printer into a white toner printer.
With a Ghost White toner cartridge in the printer, everything displayed on the screen in black is printed in white. Together with FOREVER's established transfer media Laser-Dark (No-Cut), prints can be easily transferred onto textiles on a transfer press. For multicoloured designs, the white toner can be used for white underprinting. This improves transfer efficiency as well as colour reproduction on dark surfaces.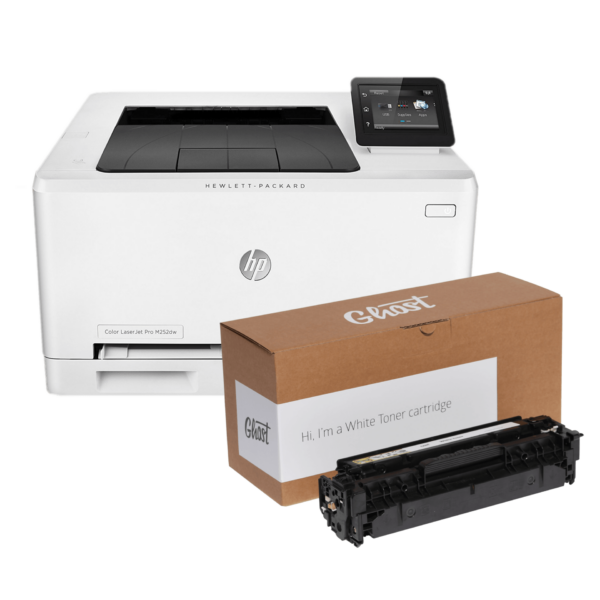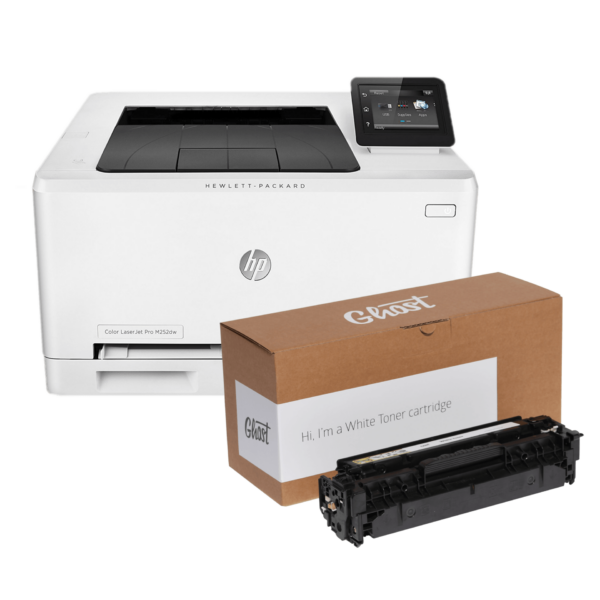 Ghost Printer Bundle with White Toner
Black cotton top with White and colorful print by Multitrans foil and Ghost toners
Shop Visit our shop
Ghost Sublime Toner Easy-to-use Sublimation printing More about Sublime Toner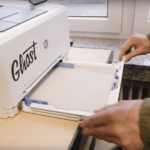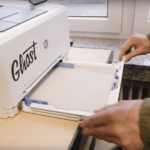 Sublimation printing is a widely used process for printing on various polyester or polymer-coated surfaces. A dye becomes gaseous under heat and pressure, transferring the print permanently to the substrate. Common substrates are mobile phone covers, cups, T-shirts, banners, flags, trophies and other merchandise items.
With the Ghost Sublime Toner, customers can easily turn their HP laser printer into a sublimation printer by replacing standard CMYK toner cartridges with a set of Ghost Sublime Toner CMYK. Designs such as vector graphics and logos can now easily be printed on plain copy paper and then transferred to sublimation-friendly surfaces. No special software is required for printing with Ghost Toners.
With these products Ghost offers a simple complete solution, which is suitable for beginners as well as experienced textile printers. Whether as initial equipment or as a supplement to existing equipment, customers benefit from the low investment in printers and toners.
Ghost is already represented in many countries by dealers and distributors. Within the framework of FESPA, Ghost would like to further expand its dealer network. We are looking for dealers from the printing, advertising and media distribution sectors as well as sublimation and transfer printing specialists. Ghost's product portfolio offers dealers a cost-effective entry solution to win new customers. Ghost supports retailers worldwide with marketing material, high-quality video content as well as product images and application examples. In addition, partners benefit from increasing sales of transfer films and other transfer accessories.
Ghost White Toner and Ghost Sublime Toner can be tested live at FESPA Europe in Munich. Visit us in hall A6 booth D36
FESPA GLOBAL PRINT EXPO 2019
14.05. – 17.05.2019 FAIR Munich
Read more about FESPA here: https://www.fespaglobalprintexpo.com/
Visit our Exhibitor Profile: https://www.fespaglobalprintexpo.com/exhibitors/ghost-gmbh 
Register for a free ticket here: https://registration.n200.com/survey/0wb4nomq5qojj?actioncode=NTWO001410LWQ&partner-contact=3t44f3iw5d2ge 
You might also be interested in this Print your own cards at home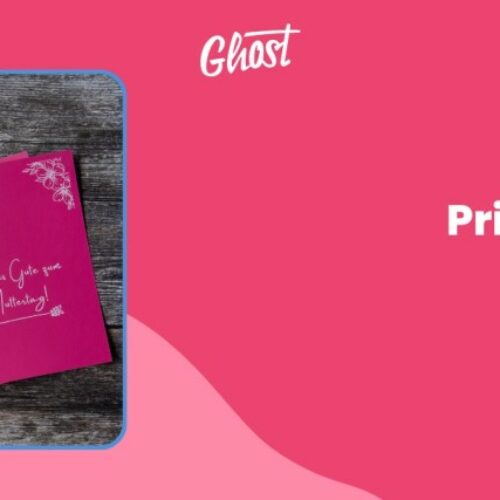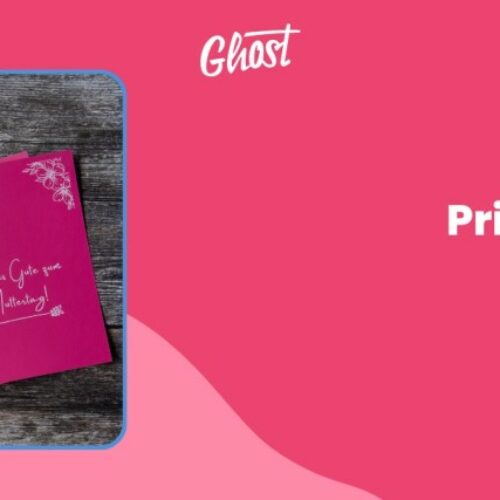 Print your own cards at home Blog Wiki A very individual birthday greeting, a small thank you for a big favor or an invitation: No matter what message you want to say to your favorite people – when you print your own greeting cards, you're definitely leaving a… read more
read less learn more Print Menu cards at home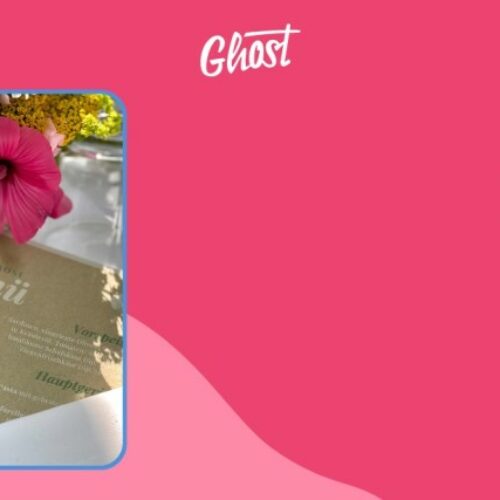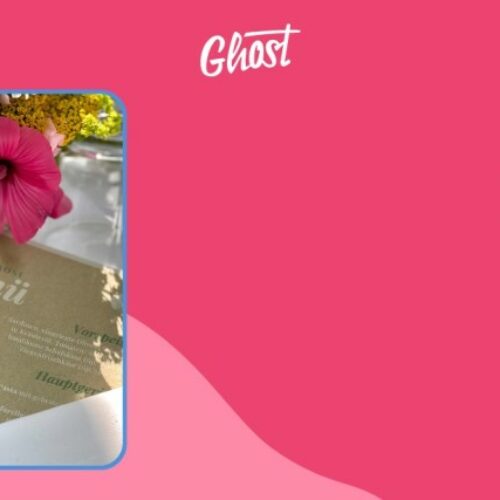 Print Menu cards at home Blog Wiki Ghost White Toner gives you the ability to print with brilliant white on paper. A super great thing to design and print different things with at home. For example, birthday cards, elegant invitations for a wedding or beautiful homemade labels… read more
read less learn more Printing Mugs at home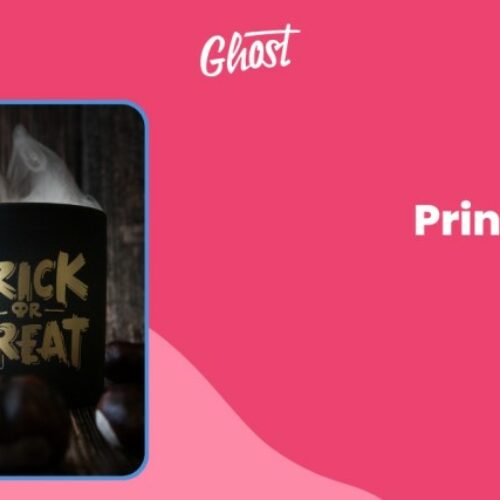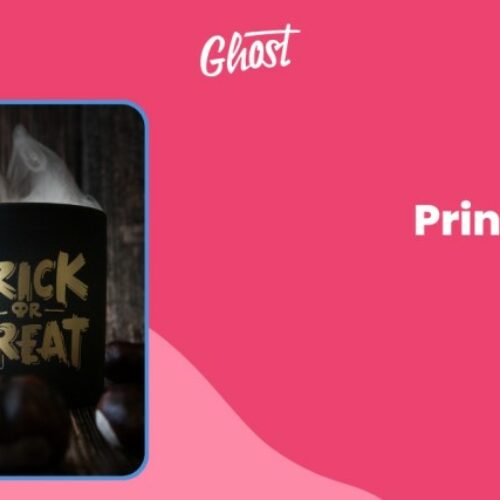 Printing Mugs at home Blog Wiki Mugs and other items made of solid material are very popular. Whether it's a bottle, a camping mug or simply a black mug. Printing and personalizing mugs by yourself is super cool and makes great gifts for birthdays or anniversaries.… read more
read less learn more Print T-shirts at home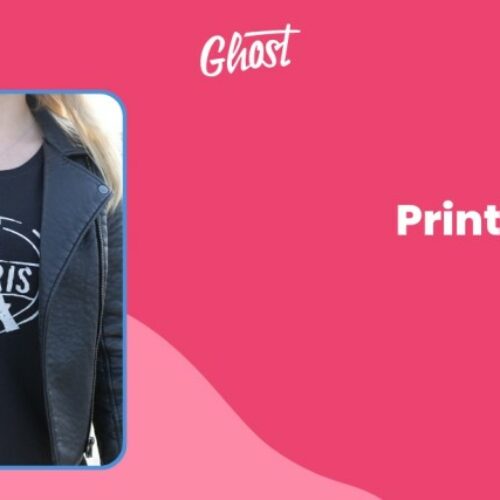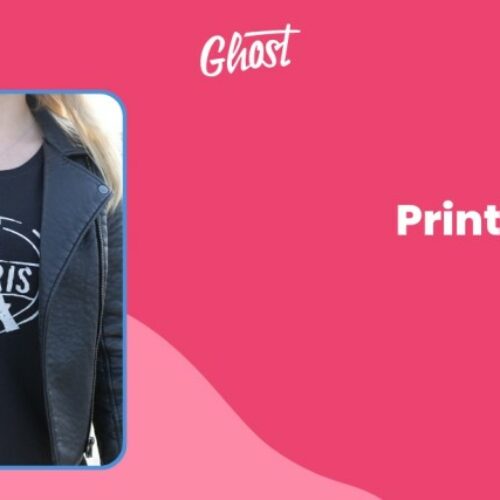 Print T-shirts at home Blog Wiki Have you ever thought about printing t-shirts at home? For example, because t-shirts in stores don't match your preferences and you really want to have fashionable t-shirts with your own design. Maybe you want to organize a bachelor party or… read more
read less learn more Print your own wedding invitations at home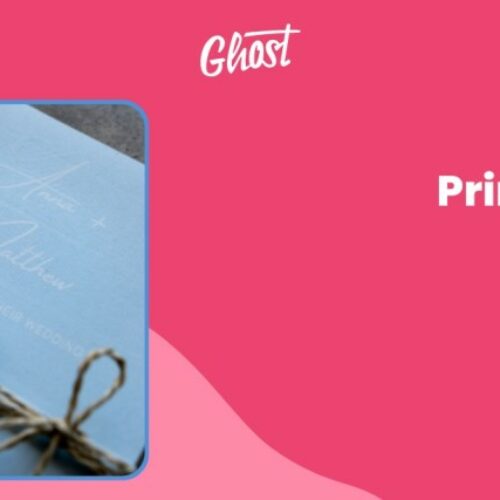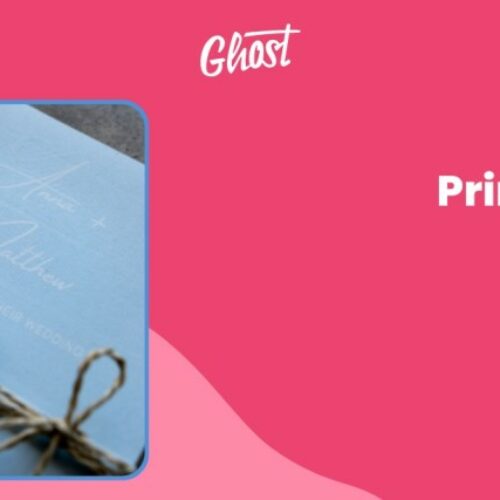 Print your own wedding invitations at home Blog Wiki A wedding is a very special occasion for which everything is prepared down to the smallest detail. The dress, the venue, the flowers, and so on. Every bride and groom have their own wishes and ideas. Of course, beautiful wedding… read more
read less learn more Easy and profitable: build a cool business with Ghost White Toner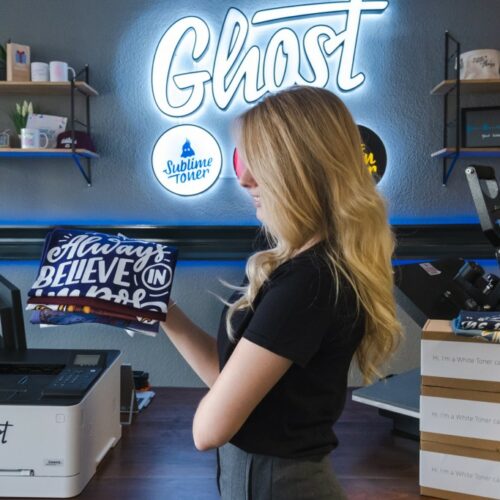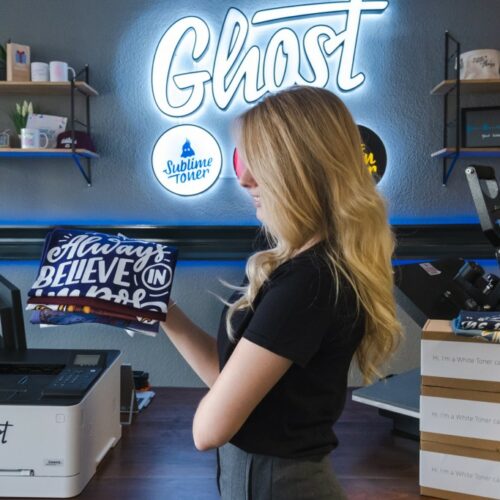 Easy and profitable: build a cool business with Ghost White Toner Blog The idea of starting and growing an own at-home business sounds very cool. It is a great way of making some extra money, being your own boss with the comfort of doing it all from home. But where to start?… read more
read less learn more