Laser-Dark (No-Cut) B-Paper A4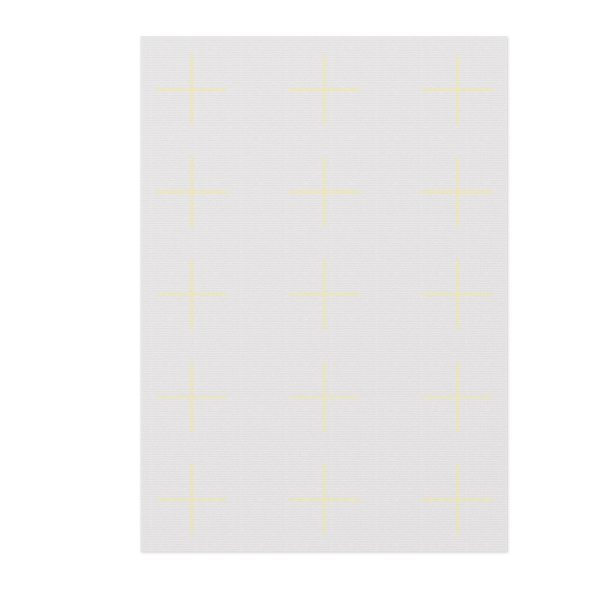 Description
The
B paper
permanently glues the print to the surface. White and colored toner prints on fabrics and other
materials
are highly resistant to washing and very durable.
Transfer paper laser dark from Ghost
In our selection we offer everything necessary for the so-called toner transfer. Toner transfer means the transfer of individual patterns, looks, logos or even photos onto different fabrics, for example a bag, a hoodie or a classic T-shirt. From branded laser printers from HP to transfer presses, you will find all utensils in our range.
In order for you to create your very own individual images in color or as white print, we supply you with our special Ghost White Toners and of course with other toners, as well as with suitable transfer aids such as foils and the transfer paper Laser Dark. By the way, the transfer paper is also called B-paper and comes into action as the last step before the direct transfer.
How to use the transfer paper Laser Dark?
The transfer paper Laser Dark (B-Paper) you will need just after the printing process. It is a 2-sheet system, in which a Laser Dark transfer foil is used beforehand. First, the desired motif that is to be transferred onto a T-shirt, is created on the computer as a mirror-inverted image. There are hardly any limits to your imagination. You can design black and white motifs as well as color images or even photos. If you are interested in a white print with our white toners, find the corresponding detailed instructions in our support section. For a white print, you need to replace the black toner with white toner in your HP printer.
After your design idea has been created in the computer, it is printed mirror-inverted on a transfer foil, also called A-foil. With the help of the B-paper, out transfer paper Laser Dark, the transfer foil is being transferred via transfer press by using heat on the chosen fabric. Depending on the type, the duration time differs, most of the time though temperatures around 100 °C (Low Temp) are necessary. This is possible due to the paper's special coating. The results are not only excellent but also long lasting and washable.
Our transfer paper Laser Dark and our transfer foil Laser Dark
You can acquire our transfer foils in different versions. The B-paper as transfer paper Laser Dark is needed in the last transfer steps and can be purchased in the sizes DIN A4 and DIN A3 in different packaging units. It is perfectly combinable with different transfer foils in classical colors, but also with effect foils.
Packaging units of the transfer paper Laser Dark:
25 pieces
50 pieces
100 pieces
Also take a look at our other products or swap your company's printers to HP laser printers or transfer printers. For that, you will need one of our starter packages including printer and toners. Both are found in our online shop.
Additional information
| | |
| --- | --- |
| Weight | 452 g |
| Format | A4 |
| Packaging Unit | 25, 50, 100 |
| Brand | Ghost |

Laser-Dark (No-Cut) A Foil enables you to transfer white and colored prints and designs up to a format of A4 to all kinds of materials.